Crest Insurance Group of Tucson, Ariz., has named Matt Nelson chief operating officer of the employee benefits division.
Nelson joined Crest Insurance in 2020 as a benefits and commercial lines consultant.
He was a vice president with Lovitt & Touche before that.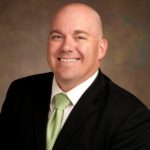 CREST has offices in throughout Arizona as well as in California and Colorado. The brokerage firm writes insurance business throughout the Southwest and continental U.S.
Was this article valuable?
Here are more articles you may enjoy.