CopperPoint Insurance Companies, a super regional commercial insurance company based in Phoenix, Ariz., has hired Kathleen Ziegler in a newly created role as senior vice president, Operations.
Ziegler will be responsible for overseeing business operations, procedures and efficiency to support CopperPoint and its agency/broker partners. She will also be instrumental in integrating operations for the CopperPoint Family of Insurance Companies: CopperPoint; Alaska National; and PacificComp, leveraging opportunities to improve the operating platform and shared services approach.
Most recently, Ziegler served as the head of Distribution at Blackboard, an AIG-owned technology-focused subsidiary where she was responsible for developing and managing broker relationships and contributing to the overall build of this middle-market commercial insurance start-up.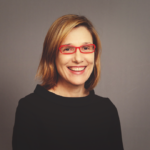 She began her career at Accenture and progressed to roles of increasing responsibility at Zurich, Marsh and AIG most notably head of Operations and Technology for the US at Marsh and Northeast regional vice president of Zurich's commercial market business.
Ziegler is a strong proponent of advancing women in business and served as an executive sponsor for AIG's Women & Allies Employee Resource Group. She was also on the steering committee of Marsh's internal women's group and founded the global women's network at Zurich in 2007, which is still in place today.
Source: CopperPoint Insurance Companies
Was this article valuable?
Here are more articles you may enjoy.