Irvine, Calif.-based Burnham Benefits Insurance Services Inc. has named Chris Martin chief growth officer.
Martin has 30 years of experience in the healthcare and insurance industry.
He was previously chief business development officer at Crossover Health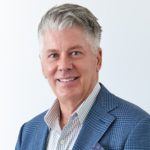 Burnham Benefits is a privately held employee benefits consulting, and brokerage firm.
Was this article valuable?
Here are more articles you may enjoy.