Newfront Insurance in San Francisco, Calif., has named Natalie Parker head of carrier partnerships.
Parker will oversee carrier relationships for Newfront, and join its executive team.
She joins Newfront from Alliant Insurance Services, where she spent 21 years.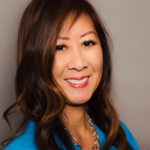 Newfront is an insurance brokerage serving clients across the U.S.
Was this article valuable?
Here are more articles you may enjoy.