Calabasas, Calif.-based Topa Insurance Group has promoted Susan Pavone to vice president of underwriting.
Pavone will oversee the commercial underwriting of Topa Insurance Co. and be responsible for setting underwriting strategies, overall underwriting portfolio management, guidelines, and production.
Pavone joined the company in 2016 as senior brokerage operations and compliance manager. She was promoted to assistant vice president of underwriting. She has more than 30 years of insurance experience. She has worked in a variety of leadership positions including underwriting, operations, investment, claims and technology.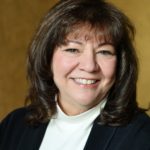 Topa Insurance Co. is the largest of the wholly owned subsidiaries of Topa Insurance Group, an insurance holding company. Topa provides insurance products through the wholesale markets. Other subsidiaries include Dorchester Insurance Co., NevPac Reinsurance and Topa Insurance Services.
Topics California Underwriting
Was this article valuable?
Here are more articles you may enjoy.