United Valley Insurance Services Inc. in Fresno, Calif., has named Donna Peck a marketing consultant.
Peck is focused on assisting members on marketing and placing workers' compensation accounts with the firm's carriers.
Peck previously worked as an underwriting supervisor at Employers Insurance Group. Prior to that, Donna she an agency manager at a property/casualty firm.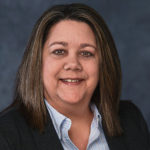 United Valley is a membership network of more than 85 independently owned and operated insurance agencies with more than 100 locations in the Western U.S.
Was this article valuable?
Here are more articles you may enjoy.