Bender Insurance Solutions in Sacramento, Calif., has named Bryan Murray a technology risk advisor in the commercial lines department.
He will provide risk management advice and education for technology businesses across California.
He has 10 years of experience in the technology industry, working in marketing, sales, and leadership capacities in early stage and venture backed software companies in Sacramento and the Bay Area.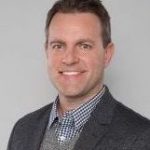 Bender Insurance Solutions is an independent insurance brokerage serving clients throughout the Western U.S.
Topics California Tech
Was this article valuable?
Here are more articles you may enjoy.