San Francisco, Calif.-based Newfront Insurance has named Lindsay Spruill-Iqbal a principal and surety producer.
Spruill-Iqbal joins Newfront from AmTrust Surety.
Spruill-Iqbal has more than 15 years of marketing and underwriting experience within the surety industry.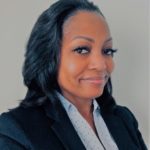 Newfront is a tech-enabled insurance brokerage.
Topics California
Was this article valuable?
Here are more articles you may enjoy.