Midwestern Insurance Alliance has named Robert Young to its wholesale division as vice president of business development.
Young will be based out of San Diego, Calif.
Young's focus will be to help the team grow revenue by enhancing retail agent partnerships and carrier relationships as well as bringing on new brokers to the team and expanding the product line.
He has 33 years of insurance experience holding executive positions in both underwriting and marketing. He had spent most of his career in the wholesale and managing general agent area of the business, but has also spent time as a retail agent and a company underwriter. Most recently, he ran Valiant Insurance Services, a start-up workers' compensation wholesale brokerage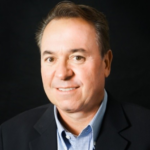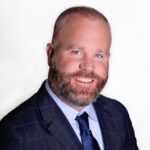 Midwestern Insurance Alliance is a national workers' comp program administrator and wholesaler headquartered in Louisville, Ken., with branch offices in Columbia, South Carolina and San Diego. Midwestern is a fully owned subsidiary of K2 Insurance Services.
Crest Insurance Group LLC of Ft. Collins, Colo. has added Jeramie Holt.
Holt has more than 15 years of industry experience, including a background in employee benefits.
He will join Crest in the Ft. Collins branch.
Crest has recently grown to include nine offices in Arizona, Colorado and Arizona. The firm writes insurance business throughout the Southwest.
Topics California Colorado
Was this article valuable?
Here are more articles you may enjoy.