Walnut Creek, Calif.-based CSAA Insurance Group has named Julie Brown executive vice president of commercial insurance.
Brown will be responsible for the distribution of commercial insurance under the Mobilitas brand, launched in 2020 to provide commercial insurance solutions for the sharing economy and mobility sector.
She has more than 32 years of experience in the insurance industry, encompassing commercial and all aspects of the business, including underwriting, operations, product management and distribution. Brown was previously senior vice president of distribution strategy at IAT Insurance Group, and in diverse leadership roles during her tenure with Safeco Insurance and Liberty Mutual Insurance.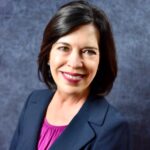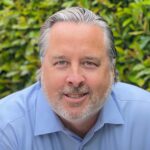 CSAA Insurance Group, a AAA Insurer, offers automobile, homeowners and other personal lines of insurance to AAA Members through AAA clubs in 23 states and the District of Columbia.
Woodruff Sawyer has added John Fuhrman as a Southern California practice leader.
He will lead the region's operations including aligning the interests of the organization with client services, recruiting new talent, and identifying opportunities for growth.
Fuhrman was previously a managing director at Marsh, where he led the company's Pacific South partnership. He spent 10 years as a managing partner with Willis Towers Watson.
Woodruff Sawyer provides property/casualty, management liability, cyber liability, employee benefits, and personal wealth management services.
Topics California Commercial Lines Leadership
Was this article valuable?
Here are more articles you may enjoy.