Beecher Carlson Insurance Services LLC named Kevin Humphrey to the executive liability practice as managing director, trade credit & political risk.
Humphrey will report to Jeff Lattmann, executive managing director, and will work out of Beecher Carlson's Denver, Colo., office.
He specializes in trade credit solutions for large corporate and midmarket clients.
Prior to Beecher Carlson, Humphrey was a vice president with Arthur J. Gallagher & Co.
Beecher Carlson is a large account risk management broker, and is a wholly owned subsidiary of Brown & Brown Inc.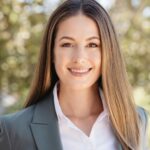 Newfront, a tech-enabled brokerage based in San Francisco, Calif., named Michelle Landver a principal & commercial insurance broker.
Landver joins Newfront from Marsh & McLennan, where she was a broker and client executive. She previously served as a broker for the personal auto and home insurance agency her grandfather started.
Newfront has offices throughout California, Washington, Illinois and New York.
Topics California Colorado
Was this article valuable?
Here are more articles you may enjoy.