Leavitt United Insurance Services, a Leavitt Group affiliate, appointed Sarah Garcia to the role of agency co-owner.
Garcia has been with the Elk Grove, California-based agency since 2019 as vice president of operations. She will be running the agency alongside Brian Mulholland, long-time agency co-owner.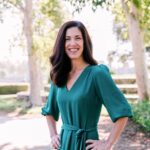 Garcia has over 20 years of experience in the insurance industry, serving in many roles, including receptionist, account manager, account executive, and operations manager.
MJ Insurance named Kristen Krapf director of benefits communication and engagement.
Krapf will be based at the company's new Denver, Colorado, office.
Krapf has 18 years of experience in insurance, beginning her career at Benefits & Incentives Group where she spent 10 years leading the firm's communication practice. From there, Krapf joined Mesirow Financial and later founded her own communications company, Krapf Communications. From 2015-2017, she was director of communications for Integro Insurance Brokers. She was most recently director of communications for EPIC Insurance Brokers & Consultants' southern California region.
Was this article valuable?
Here are more articles you may enjoy.