Insurers say a new regulation proposed by Washington state Insurance Commissioner Mike Kreidler that requires them to explain premium increases to their policyholders in language consumers can understand has the potential to delay rate filings.
Kreidler announced the proposed rule this week, saying the top complaint his office gets from consumers is their auto or homeowners insurance premium is increasing but their insurance company has not explained why.
"If your insurance company is going to increase your premium, you have a right to know why," Kreidler said in a statement. "This is pretty basic information you should expect from your insurance company, but we hear from hundreds of consumers every year who cannot get a straight answer on why they're being charged more."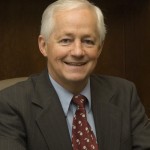 Mark Sektnan, APCIA vice president, state government relations, said the new regulations would make filings more complicated to review.
"This regulation has the real potential to delay the approval of rate filings, which will delay the availability of insurance products to consumers," Sektnan said in an emailed statement. "We support a consistent approach in the states as opposed to a patchwork of different requirements. It is very difficult for national carriers to meet single state complex disclosure requirements. This could limit products available to Washington consumers."
The OIC held five meetings with interested parties over the last year regarding more transparency on premium changes.
Our proposed rule would create more transparency for consumers and gives the insurers sufficient time to implement these new consumer protections in two phases, according to Kreidler's office.
The proposed rule applies to all property/casualty insurers in Washington that sell private passenger auto and homeowners coverage, including coverage for manufactured homes, condominiums and renters.
That rule would apply from June 1, 2024, to June 1, 2027. It states:
When a policy renews and the premium increases, insurance companies must give policyholders who ask reasonable explanations using terms they can understand.
Starting June 1, 2027:
Insurers must provide a written notice to policyholders who received a premium increase of 10% or more explaining the primary factors behind the increase. They must also provide this same notice to any policyholder who asks.
A public hearing on the proposed is set for April 25, 2023 via Zoom and in the Tumwater office.
Topics Carriers Trends Pricing Trends Washington
Was this article valuable?
Here are more articles you may enjoy.