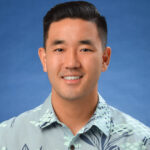 Island Insurance, headquartered in Honolulu, Hawaii, appointed Kevin Shimamura as its accounting and finance controller.
Shimamura has more than 20 years of financial experience. Most recently, he served as vice president and senior manager of account analysis at Bank of Hawaii.
Other previous positions include senior manager of retail deposits and analytics at Bank of Hawaii and senior audit associate at KPMG.
Topics Hawaii
Was this article valuable?
Here are more articles you may enjoy.