Rancho Cucamonga, CA, 05/13/13 – The Brokers Insurance Group announced this year's winners of the 2013 Biggie Awards. With over 13,000 votes tallied over 10 unique categories, this year's awards ceremony was the most unprecedented display of industry participation for any trade association. The awards were created to recognize excellence within the independent agency channel, sales & marketing fields, and community advocacy.
Winners:
New Agency of the Year: Summit General Insurance
Agency of the Year: Auto Insurance Specialists – A.I.S.
Specialty Broker of the Year: City Best Insurance
Vendor of the Year: Vertafore
MGA of the Year: Arrowhead General Insurance
Carrier of the Year (2 Winners): Mercury Insurance Company and Alliance United Insurance
Hall of Fame Award (2 Winners): Jim Dougherty of Infinity Insurance Company and David Mandel of Alliance United Insurance
Community Advocate of the Year (2 Winners): Infinity Insurance Company and Adriana's Insurance Agency
The Legend Award: Paul Hawkins – Hawksoft
Marketing Rep of the Year Award (2 Winners): Jeff Hahn of Safeco and Mark Sobel of Kemper Specialty
MVP Award: Adam Meyerson – MAPFRE Insurance Company
The Brokers Insurance Group thanks all of their supporters and sponsors for making the Brokers Insurance the fastest growing trade association in the nation.
About Brokers Insurance Group
The Brokers Insurance Group is a leading insurance association dedicated to serving the needs of its members through education, networking, and the delivery of a unified voice for all brokers/agents in the insurance industry. Through ongoing collaboration, the association creates an environment that encourages the exchange of ideas and information, increases productivity through new technology, and furthers legislation designed to benefit our industry. For more information, visit www.mybigins.com
Contact:
Jon Spaugy
President, Brokers' Insurance Group
909-809-4451
jspaugy@mybigins.com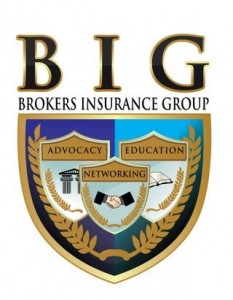 Topics Agencies
Was this article valuable?
Here are more articles you may enjoy.