Hartford, CT, June 16, 2015 – Worldwide Facilities, Inc., a nationwide leader in the wholesale insurance industry, is proud to announce the opening of its new office location in Connecticut. This new location will help the company expand its services to insurance agents and their specialty lines customers throughout New England.
"This is an exciting move for Worldwide Facilities," says Senior Executive Vice President Tom Ciardello. "We've been growing and expanding a great deal in the past few years, and this is our twelfth location. It will be crucial in helping us provide personalized services and expertise to New England specialty lines insurance markets."
Key personnel at the new Hartford, Connecticut office will include SVP Branch Manager Patricia Roth, Senior Associate Broker Suzanne Averill, Senior Associate Broker Stacy Labbe and Internal Broker Alesha Hyatt-Lanuto.
"We're excited about having Patti and the team join us to establish the New England region," says Tom Ciardello. "This continues our expansion of a national platform for both our brokerage and underwriting capabilities."
About Worldwide Facilities, Inc.
Worldwide Facilities is a national wholesale broker and managing general agent. In business since 1970, our seasoned team of brokers and underwriters leads the industry in providing specialized expertise in a wide range of specialty lines, as well as extensive contacts with carriers domestically and overseas.
For more information:
Patricia Roth, Senior Vice President and Branch Manager
860-990-2431
proth@wwfi.com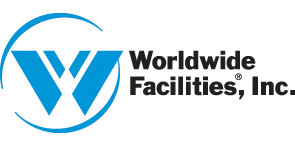 Was this article valuable?
Here are more articles you may enjoy.