Orlando, FL, August 10, 2015 — Worldwide Facilities, LLC announced today that its Orlando office has recently been designated the company's binding authority hub serving all states east of the Rocky Mountains.
"This binding authority expansion allows the Orlando office to service accounts of all sizes," says Daniel Schumann, Branch Manager and Senior Vice President. "We're still offering brokerage options with premier companies for our larger accounts, as well as layered property and exposures that require more customized underwriting expertise. Small and mid-sized accounts will find our premiums especially accessible."
The Orlando location will have in-house binding authority with a list of ten premier carriers, and that list is scheduled to grow. It will carry an in-house property capacity of up to $5 million, will offer enhanced coverage options and is targeting Commercial Package accounts.
"With the recent addition of Lori Elkins, who brings twelve years of experience to the position," Daniel Schumann continues, "Our new team offers a combined 50 years of experience in brokering and underwriting excess and surplus lines insurance to this region."
In addition, the Orlando office now offers professional liability to all eastern states for every class of business. Classes include but are not limited to: D & O, E & O, Medical, Architects & Engineers, Lawyers, Technology and Cyber. Ocean Marine and Garage Liability capabilities are also now available.
This location will continue to write brokerage business for property, casualty, excess, and inland marine as do all of the Worldwide.
Facilities offices across the country.
For more information: Contact Daniel Schumann at 407-734-4444 or at dschumann@wwfi.com.
About Worldwide Facilities, LLC:
Worldwide Facilities is a national wholesale broker and managing general agent with twelve offices nationwide. In business since 1970, our seasoned team of brokers and underwriters leads the industry in providing specialized expertise in a wide range of specialty lines, as well as extensive contacts with carriers domestically and overseas.
Media Contact:
Erika Guerra
EGuerra@wwfi.com
Direct: (213) 236-4509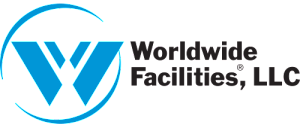 Was this article valuable?
Here are more articles you may enjoy.