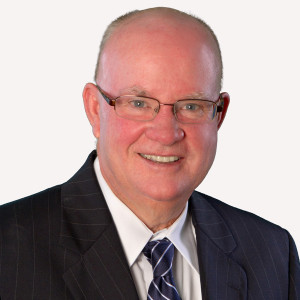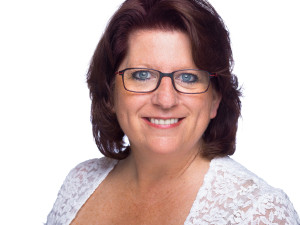 Pictured left to right: Michael Mahoney and Susan Doyle
Atlanta, GA, August 19 2015 — As part of the growth plans for its Auto Dealer and United States Longshoreman & Harbor Workers Act (USL&H) insurance programs, Blue River Underwriters has hired two experienced industry professionals. Michael Mahoney, CPCU joins the team as svp, senior underwriter of the USL&H Program and Susan Doyle as vp, underwriter for the Auto Dealers program.
"Mike and Susan bring a wealth of risk management knowledge, client service excellence and business development skills that are key to successful program growth," said Stephen J. Kelley, president of Blue River Underwriters. "I have no doubt they will make an immediate impact in their respective roles."
Doyle has more than 30 years of industry experience and is an integral part of the Blue River auto dealer package program focused on serving California clients at this time. Doyle last led the west coast auto and truck dealer package program underwriting team at Harco National Insurance Company. Doyle started her career at Harco as a physical damage rater and worked her way up to underwriting manager overseeing a significant number of accounts with sizable premium volume during her tenure. She can be reached at 847.683.7178 or sdoyle@blueriveruw.com
Mahoney, a former Zurich in North America vp of underwriting/strategic partnership, brings more than 30 years of experience leading successful underwriting program teams. He is charged with leading the USL&H Program, underwritten by Zurich in North America—an A.M. Best "A+ rated" carrier*. The program is available in 17 states that span the eastern seaboard and great lakes regions. It covers traditional longshore risks to those with more substantial exposures such as shipbuilders, marina operators, construction workers and stevedores. Previously, Mahoney served as a risk consultant for a variety of commercial enterprises and a corporate risk manager for a substantial contracting enterprise. He also held other senior positions while at Zurich in field accounts underwriting and corporate large accounts. Mahoney started his career in the underwriting, sales, marketing and distribution areas of various Aetna Life and Casualty offices. He works in Denver, North Carolina and can be reached at 561.254.9852 or mmahoney@blueriveruw.com.
About Blue River Underwriters
Blue River Underwriters is a national program administrator with serving retail and wholesale insurance agents with specialized offerings for diverse insureds. With managing general underwriting and managing general agent authority for more than ten lines in partnership with international top-rated carriers, Blue River continues to build its reputation for quality programs, competitive rates, and unparalleled service. Blue River Underwriters has offices in nine cities across the country and is part of the Breckenridge Insurance Group. CA Insurance License #0G13592.
About Breckenridge Insurance Group:
Breckenridge Insurance Group, headquartered in Atlanta, Ga., is an international specialty wholesale insurance broker, program manager, managing general agent (MGA) and insurance services provider. The company offers access to diverse range of commercial insurance and financial services products to businesses and professional services firms in a variety of industries. The company serves independent insurance agents, brokers and financial institutions throughout North America by way of Blue River Underwriters, OSC, Breckenridge Insurance Services and Breckenridge Elevation Authorities contract binding group. For more information, please visit www.breckgrp.com or call 678.322.3535.
About Zurich
Zurich Insurance Group (Zurich) is a leading multi-line insurer that serves its customers in global and local markets. With more than 55,000 employees, it provides a wide range of general insurance and life insurance products and services. Zurich's customers include individuals, small businesses, and mid-sized and large companies, including multinational corporations, in more than 170 countries. The Group is headquartered in Zurich, Switzerland, where it was founded in 1872. The holding company, Zurich Insurance Group Ltd (ZURN), is listed on the SIX Swiss Exchange and has a level I American Depositary Receipt (ZURVY) program, which is traded over-the-counter on OTCQX. Further information about Zurich is available at www.zurich.com.
In North America, Zurich is a leading commercial property-casualty insurance provider serving the global corporate, large corporate, middle market, specialties and programs sectors through the individual member companies of Zurich in North America, including Zurich American Insurance Company. Life insurance and disability coverage issued in the United States in all states except New York is issued by Zurich American Life Insurance Company, an Illinois domestic life insurance company. In New York, life insurance and disability coverage is issued by Zurich American Life Insurance Company of New York, a New York domestic life insurance company. For more information about the products and services it offers and people Zurich employs around the world go to www.zurichna.com. 2012 marked Zurich's 100-year anniversary of insuring America and the success of its customers, shareholders and employees.
*Rating as of August 19, 2015. A.M. Best's Ratings are under continuous review and subject to change and/or affirmation. For the latest Best's Ratings and Best's Company Reports (which include Best's Ratings), visit the A.M. Best website at www.ambest.com. The rating represents the overall financial status of the individual member companies of Zurich in North America, including Zurich American Insurance Company, and is not a recommendation of the specific policy provisions, rates or practices of each issuing insurance company.
Media Contact:
Caren Henry
Breckenridge Insurance Group
chenry@breckgrp.com
267-961-8252
Was this article valuable?
Here are more articles you may enjoy.