San Diego, CA, October 15 2015 – Atlas General Insurance Services, LLC, a National multi-line program administrator, welcomes Lee Glaser as the new Senior Vice President of the Commercial Division.
In his new role, Lee will be responsible for the development and underwriting of commercial property insurance programs throughout the Nation.
Lee comes to Atlas with over 7 years of experience in the insurance marketplace. Lee began his career underwriting excess and surplus lines business. Most recently, Lee served as the Assistant Vice President of Ironshore Insurance and the Western Regional Property Manager, where he successfully underwrote and managed a team writing commercial property business. During his time there, he developed portfolios of profitable property business across multiple industry segments.
Joe Zuk, President of the Commercial Division at Atlas General stated, "I am pleased to welcome Lee to the Atlas team. He brings a wealth of experience along with a strong underwriting track-record to Atlas. Lee's extensive experience in commercial property product development and underwriting will play an important role in Atlas' goal of having a National and diversified presence."
About Atlas General Insurance Services, LLC
Atlas General Insurance Services is a full service program administrator that offers a wide range of insurance solutions. Atlas has expertise in developing and underwriting programs with a variety of insurance carrier partners. Atlas has the primary goal to provide exceptional service and unique options for its clients. For more information, visit atlas.us.com.
Media Contact
Helen Van Lingen
(858) 529-6750
helen@atlas.us.com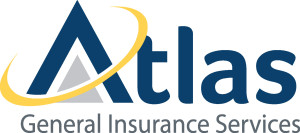 Was this article valuable?
Here are more articles you may enjoy.