New York, NY, November 4, 2015 – National General Insurance today announced the launch of NatGen Premier, a new package program designed for affluent customers. The NatGen Premier homeowners and umbrella products are now available in California with personal auto coming soon. The complete package offering will be rolled out in New York, New Jersey, Connecticut, Texas and Illinois, in the upcoming months with more states to follow.
By aligning industry professionals — and their expertise in product, underwriting, claims and customer service in the affluent market space — with the state-of-the-art technology of natgenagency.com, National General is able to offer NatGen Premier. This cutting-edge product allows for quoting and binding through comparative raters in a segment more accustomed to underwriting turnarounds which often extend to weeks.
"Adding NatGen Premier to the National General Insurance product portfolio gives independent agency and brokerage partners the capacity to cover the entire personal lines market spectrum and beyond," says Tom Newgarden, President of NatGen Premier. "We are extremely excited to bring NatGen Premier to market in California and look forward to launching additional products and bringing more states to this market segment."
With NatGen Premier, National General will fill gaps in the affluent consumer market space in a segment accustomed to needless costs built into insurance premiums, which often create unnecessarily exorbitant prices and complexities for the customer.
"We think customers who own a million-dollar home are price conscious like other consumers and appreciate ease of doing business with an insurance carrier," says Newgarden.
The launch of NatGen Premier in California is being led by Andy McGuire, Senior Vice President of Product and Underwriting, Aaron Kuluk, Senior Vice President of Sales and Marketing, and Shareen Minor, Vice President of Sales for California. These individuals have extensive experience in the affluent homeowners market space.
National General Insurance will be actively appointing select agents in California to write the NatGen Premier product. To learn more about NatGen Premier and appointment opportunities, visit natgenpremier.com. For questions about NatGen Premier in California, please reach out to Shareen Minor, Vice President of Sales for California, at shareen.minor@ngic.com.
About National General Insurance
National General Insurance is a specialty personal lines insurance company. National General Insurance has a financial strength rating of A- (Excellent) from A.M. Best, and through its insurance subsidiaries and other affiliated companies, offers homeowners, flood, personal and commercial auto, RV, motorcycle, life, accident and supplemental health insurance products. Learn more online at www.nationalgeneral.com.
Media Contact
Shareen Minor
Vice President of Sales for California
shareen.minor@ngic.com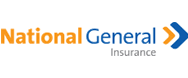 Was this article valuable?
Here are more articles you may enjoy.