San Diego, CA, November 19, 2015 – Atlas General Insurance Services, LLC ("Atlas") has continuously expanded its product portfolio within the United States, offering seven proprietary and exclusive programs along with additional limited or exclusive binding authority programs to its broker base and rapidly increasing its premium volume through its Commercial Division.
Atlas has doubled the territory footprint of its exclusive managed program with Rockingham Casualty Company to thirty-eight states. Within this exclusive program, Atlas provides custom Commercial Package, General Liability and other Casualty Line products to their producer partners.
The Commercial Division has continued to grow in 2015, expanding products, state eligibility and personnel. Atlas will continue this momentum into 2016 for the Commercial Division with additional exclusive product offerings and further property coverage capabilities to complete its goal of providing a National footprint with a 360 degree product solution for its producing broker partners.
"Atlas is committed to providing broad insurance solutions and responsive service. Listening to our production partners, delivering quick and effective solutions, and offering proprietary products is our business," said Joe Zuk, President Commercial Division of Atlas. "Producers and Brokers depend on a general agency that is responsive to their needs—providing exceptional service, quick response times on submissions, and delivering a suite of products that addresses the coverage needs of today's marketplace. Atlas General Insurance Services provides that solution."
About Atlas General Insurance Services
Atlas General Insurance Services is a full service program administrator that offers a wide range of insurance solutions. Atlas has expertise in developing and underwriting programs with a variety of insurance carrier partners. Atlas has the primary goal to provide exceptional service and unique options for its clients. For more information, visit atlas.us.com.
Media Contact
Stephanie Bozzuto
Marketing & Communications Director
858-529-6700
stephanieb@atlas.us.com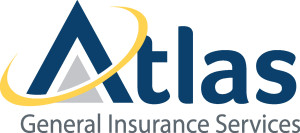 Was this article valuable?
Here are more articles you may enjoy.