San Diego, CA, June 23, 2016 – Atlas General Insurance Services, LLC ("Atlas"), a national full service program administrator, has been named one of the healthiest companies in San Diego in 2016 by the San Diego Business Journal. This is the fourth time Atlas has been recognized for this award.
The Healthiest Companies Awards are designed to recognize organizations that have excelled in recruitment, retention, and the bottom line by creating environments where employees can flourish. Winners are ranked on four distinct characteristics: visible leadership support and involvement; significant investment in a wellness program; strategy for measuring the ROI; and a strong desire to create a company culture of well-being.
"We are honored to once again be recognized as one of San Diego's healthiest companies," said Bill Trzos, President and CEO of Atlas General Insurance. "Our organization is dedicated to maintaining a healthy and progressive work environment for our employees and we are always looking for the most cutting-edge ways to do so. We couldn't be happier to receive this award."
About Atlas General Insurance Services, LLC
Atlas General Insurance Services is a full service program administrator that offers a wide range of insurance solutions. Atlas has expertise in developing and underwriting programs with a variety of insurance carrier partners. Atlas has the primary goal of providing exceptional service and unique options for their clients. For more information, visit atlas.us.com.
Media Contact:
Stephanie Bozzuto
Marketing & Communications Director
(858) 529-6700
stephanieb@atlas.us.com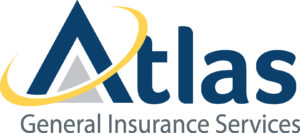 Was this article valuable?
Here are more articles you may enjoy.