San Diego, CA, August 3, 2016 – Atlas General Insurance Services, LLC ('Atlas'), a national multi-line program administrator, announced the launch of GoQuote, a new online quoting system for managed workers' compensation policies.
The deployment of GoQuote provides brokers and agents with an easy-to-use online quoting platform. GoQuote works in real-time, enhancing communication with underwriters and enabling online policy viewing and editing.
"Our customers want 'real-time' response. This system gives brokers the ability to get quote indications and access policyholder information in minutes and on their own time. We believe it will give our broker partners an advantage in the marketplace." said Mike Mathews, President of Workers' Compensation at Atlas.
The first time Atlas has implemented a system of this kind, this platform will assist agents in successfully competing with larger entities, while improving the level of service and productivity they currently deliver. GoQuote will also help attract new business, increase retention and eliminate inefficiency for both agents and policyholders through streamlined tasks and enhanced processes. For more information about GoQuote, including features, capabilities and benefits, visit atlas.us.com/goquote or contact Cynthia Mead at cynthia@atlas.us.com
About Atlas General Insurance Services, LLC
Atlas General Insurance Services is a full service program administrator that offers a wide range of insurance solutions. Atlas has expertise in developing and underwriting programs with a variety of insurance carrier partners. Atlas has the primary goal of providing exceptional service and unique options for their clients. For more information, visit atlas.us.com.
Media Contact
Stephanie Bozzuto
Marketing & Communications Director
(858) 529-6700
stephanieb@atlas.us.com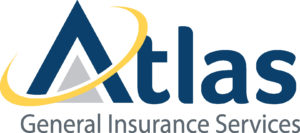 Was this article valuable?
Here are more articles you may enjoy.