Fort Wayne, IN, December 1, 2016 – American Specialty, a recognized leader in Sports, Recreation, and Entertainment insurance, is proud to announce the roll out of its new Ice Rink industry program.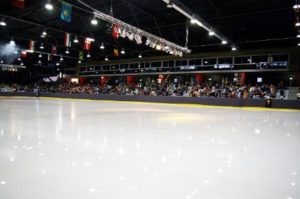 Effective December 1, 2016, coverage will be offered on an admitted basis through Arch Insurance Company (A+ XV financial strength) for rinks that meet our specified underwriting guidelines.
Multi-line coverages available are general liability (participant legal liability, sexual abuse & molestation), excess liability, property (including refrigeration equipment), auto, liquor liability, crime, participant accident, and workers compensation.
Highlighted program niches include ice skating rinks, multi-sports complexes, and more. For complete program information, please contact, Tim Sullivan, Assistant Vice President, Client Services, at (260) 222-1960, or email at tsullivan@amerspec.com.
"We are incredibly excited to welcome Tim Sullivan to the American Specialty team and announce the launch of our new Ice Rink program with Arch Insurance Company," said Brandon Schall, Chief Marketing Officer of American Specialty. "As with any new program we bring to the marketplace, we have spent considerable time developing our Ice Rink program so that it will be a first-in-class offering to our agency partners throughout the country."
Since American Specialty's beginnings in 1989, it has established itself as a recognized leader in the program segments it serves. Program segments include fairs, festivals, zoos, motorsports, professional and amateur sports, amusement parks, family entertainment centers, sports complexes, convention/civic centers, and pari-mutuel racing facilities.
On January 1, 2005, American Specialty became a member company of Brown & Brown, Inc. Brown & Brown is ranked as the sixth largest independent intermediary of insurance in the U.S. by Business Insurance magazine.
Insurance coverage is underwritten by Arch Insurance Company (a Missouri corporation, NAIC # 11150) with admitted assets of $3.74 billion, total liabilities of $2.87 billion and surplus to policyholders of $875.38 million (as shown in the Quarterly Statement for the quarter ended September 30, 2016). This is only a brief description of the insurance coverage(s) available under the policy subject to underwriting considerations. The policy contains reductions, limitations, exclusions and termination provisions. Full details of the coverage are contained in the policy and the coverage is subject to the actual policy language. If there are any conflicts between this document and the policy, the policy shall govern. Not all coverages or products are available in all jurisdictions. This information is intended for use by licensed insurance producers.
Media Contact
Tim Sullivan
Assistant Vice President, Client Services
American Specialty Insurance & Risk Services, Inc.
260.222.1960
tsullivan@amerspec.com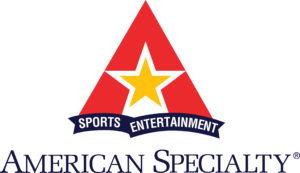 Was this article valuable?
Here are more articles you may enjoy.