Atlanta, GA, January 17, 2017- National ConnectForce Claims, Inc. a leading provider of property claims handling services, announced this week it has streamlined its name to National Claims Connection℠ (NCC), effective immediately.
"Our new name emphasizes our commitment to providing innovative claims solutions, yet keeps the 'NCC' tag by which clients have come to know us," said Matt Anderson, NCC's chief operating officer. "And our updated logo reflects the strength of our service offerings as shown by our outstanding record in 2016."
National Claims Connection utilizes a robust geographic spread of independent adjusters. Solutions include catastrophe services, claims administration and vendor management, inspection, estimation and re-inspection programs.
"We offer the vast knowledge, industry experience and capability of a large adjusting firm, yet our size allows us to retain the quality and personal service commitment our clients desire," said Carrie Richardson, NCC's Director of Claims.
NCC will officially unveil its new look at its annual adjusters conference, the 2017 Difference Makers Adjuster Conference. The conference will be held March 5-7 at the Charleston Harbor Resort in Mount Pleasant, South Carolina.
National Claims Connection (NCC) provides property claim services focusing on clients' needs and expectations. NCC has a proven track record of industry-leading cycle times, indemnity accuracy and dedication to customer service for clients nationwide. For more information, please visit www.nccclaims.com.
Media Contact
Betsy Rogers
Sales & Marketing Manager
678.492.3688
BRogers@NCCClaims.com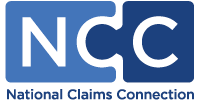 Was this article valuable?
Here are more articles you may enjoy.