Atlanta, GA, March 31, 2017 — Blue River Underwriters, a Breckenridge Insurance Group company, has promoted specialty property senior vice president Jared Mathis to executive vice president of the division. As executive vice president, Mathis will take a lead role in establishing and leading future growth strategies for the division as a whole, driving organic growth within existing programs, as well as identifying new programs and acquisitions on a broad scale.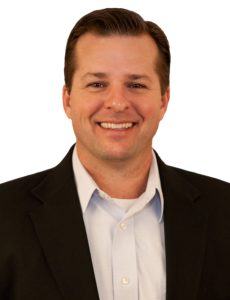 Mathis joined Blue River early in 2012 to develop its property underwriting capabilities. He will continue to lead the specialty property program—having demonstrated continued growth in business, market capacity, and team members—while assuming new responsibilities.
"Jared is a true team player and is a respected leader within Breckenridge and the industry. As we continue to enhance our program capabilities, partnerships, agent relationships, and use of time-saving technology, he will be integral in these efforts across the company," stated division president Stephen Kelley.
Prior to his thirteen years in insurance, Mathis was a professional baseball player in the Milwaukee Brewers organization for six seasons after a successful college career. He reached Double A with the Huntsville Stars and was part of the 2001 Southern League Championship team. Mathis graduated Embry–Riddle Aeronautical University with a degree in Aviation Business Administration.
Tracey Carragher, chief executive officer, noted "The work ethic and commitment Jared demonstrates to his clients, carriers and peers is inspiring and he clearly gets results. As we strive to develop select programs that are the best in the industry, he'll be at the forefront of these changes."
Mathis commented, "It is a dynamic time to be part of our culture at Breckenridge. The talent in our organization is tremendous and although we are proud of what has been accomplished in a relatively short amount of time, we are not satisfied. That is what excites me the most.
The Blue River Underwriters specialty property program offers coverage for diverse properties nationwide. With an AM Best A XV Rated carrier partner, high limits and flexible deductibles, the team delivers quick and reliable coverage including hard-to-place risks including vacant. Added capabilities and expertise include underwriting coastal wind/hail, primary and excess flood, earthquake and REO rental solutions. Property program information can be found at http://www.blueriveruw.com/specialty-property/ or by contacting Mathis at jmathis@blueriveruw.com 678-322-3538.
About Blue River Underwriters
Blue River Underwriters is a national program administrator with managing general underwriting and managing general agent authority for several programs with top-rated international carriers. The team partners with select retail and wholesale insurance agents to deliver industry and risk insights and solutions for diverse insureds from Auto Dealers to Contractors to Outdoors entities. Blue River Underwriters continues to build its reputation for quality coverage, competitive rates, and unparalleled service with ten offices nationwide and is a part of the Breckenridge Insurance Group.
About Breckenridge Insurance GroupBreckenridge Insurance Group, headquartered in Atlanta, Ga., is an international specialty wholesale insurance broker, program manager, managing general agent (MGA) and insurance services provider. The company offers access to diverse range of commercial insurance and financial services products to businesses and professional services firms in a variety of industries. The company serves independent insurance agents, brokers, and legal and financial institutions throughout North America by way of Blue River Underwriters, OSC, Breckenridge Insurance Services, Breckenridge Elevation Authorities contract binding group and InSpecialty innovative insurance solutions. For more information, please visit www.breckgrp.com or call 855.728.8822. CA Insurance License #0G13592
Media Contact
Caren Henry
chenry@breckgrp.com
267.961.8252

Was this article valuable?
Here are more articles you may enjoy.