Sheffield, UK, September 8, 2017- Insurance telematics innovator, The Floow, is bringing its industry leading approach to the US market with the launch of its unique FloowCoach program and Rewards Services App at Connected Car Insurance USA (CCIU) on the 6-7 September.
Both services build on the success of The Floow's multi-award-winning approach, employed by major insurance companies around the world. The company pioneered the use of smartphone sensors to capture mobility data and now harnesses actuarial science, data science and social science to enhance the value of, and make sense of, the information provided to create an accurate score for an individual's driving behaviour. By encouraging driver awareness and better driving behavior The Floow aims to achieve safer and smarter mobility for all.
FloowCoach represents the next generation of driver support provided by The Floow, offering a 12-week behavioural change program, including four one-to-one coaching sessions. Developed by Dr Lisa Dorn, Chief Education Officer, The Floow and Associate Professor of Driver Behaviour at Cranfield University in the UK, FloowCoach targets an insurer's lowest scoring policy holders – with a telematics based policy – that are most at risk of having an accident.
By helping policyholders become safer, more proficient drivers, FloowCoach reduces the risk of accidents, and therefore claims. On average policyholders who graduate from the program improve their driver score by more than double those who only had access to the standard coaching provided through an app or web portal.
Most notably, the increase in scoring seen by companies who employ FloowCoach, when measured against The Floow's claims correlation curve, shows that for every 100 policyholders, in the worst decile, who complete the FloowCoach program, 18 claims are avoided.
Also, The Floow's Reward Services App – currently being piloted by one of the top 15 US insurance companies for personal auto – combines a driver scoring and education app with the opportunity for customers to gain rewards, from Amazon gift cards to a reduction in their annual premium, in exchange for safer driving.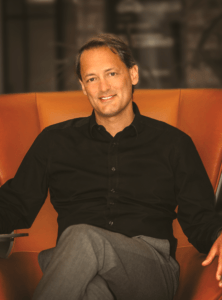 When deployed in the UK by a leading personal auto insurer (as measured by in-force policies) – the Reward Services App exceeded all forecasts for customer engagement with the app and improvements in driver scores. Most notably, customers who scored below what would be expected of a safe driver during their first 100 miles, improved their scores in the last 100 miles by 57% overall.
Aldo Monteforte, Founder and CEO of The Floow, says: "By harnessing technology in this way and offering new insights, we not only enable insurance companies to identify where the real risk lies in the individuals that they insure – rather than going on more traditional attributes such as someone's age or their zipcode – but also offer a proven method to improve driver performance, therefore reducing claims while also preventing injuries and the potential loss of life."
For further information, interviews or images please contact The Floow press office:
Charlotte Dowd
MK PR
01142756784
Charlotte.Dowd@mkpublicrelations.co.uk
Claire Moulds
MK PR
01142756784
Claire.Moulds@mkpublicrelations.co.uk
Notes to editors:
The Floow tackles the world's number 1 killer of young people, road accidents, with a view to making individual mobility safer and cheaper for all. We serve leading insurers of the world with (a) predictive analytics that support accurate and fair pricing and (b) digital end-user services that aim to increase customer loyalty.
Our unique insights from vehicle telematics and external data also enable active management of air pollution and integrated traffic management within a smart city context, based on actual data and understanding of how people move.
The Floow technology and solutions are currently being piloted and deployed in Europe, the Americas, Africa and Asia. It has been growing organically since inception in 2012, and is majority owned by its management team.
Based in Sheffield The Floow is blessed with a team of over 90 people forming one of the largest independent computer and data science organisations in the global telematics industry focused on individual mobility.
For further information visit: www.thefloow.com

Was this article valuable?
Here are more articles you may enjoy.