Salt Lake City, UT, Chicago, IL, December 19, 2017- Prime Holdings Insurance Services, Inc. ("Prime Holdings") announced that its subsidiary, Prime Insurance Company ("Prime"), recently received approval to write specialty lines insurance coverage in New York state.
"We are thrilled to have received authorization to conduct business in New York State. This is a further indication of how Prime is working diligently with the insurance departments, producers, and insureds to provide a stable E&S marketplace all across the United States," said Rick J. Lindsey, President, Chairman, and CEO of Prime Insurance Company.
Prime provides excess and surplus lines property and casualty insurance options for specialty, general liability, multi-peril, property, health care services, professional liability insurance and more. Prime writes non-standard, specialty risks and has an A.M. Best Credit Rating of "A" (Excellent).
Prime Holdings is an insurance holding company for an integrated group of property and casualty, excess and surplus lines service organizations. These organizations offer underwriting, risk management, and claims services to producers and insureds in 50 U.S. states, the U.S. Virgin Islands, and other territories. As of early December 2017, Prime Holdings has written more than $120 million in gross premiums for the year. Prime maintains offices in Chicago, Salt Lake City, and Naples, Florida. Prime Holdings has formed strategic business relationships with some of the world's most powerful insurance companies, including Lloyd's of London, Trans Re, Gen Re and RLI.
Media Contact
Frank Lukacs
Chief Marketing Officer
801-304-5573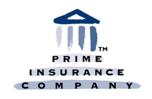 Visit www.primeis.com
Email: info@primeis.com
Visit www.ambest.com for the latest rating information.
Was this article valuable?
Here are more articles you may enjoy.