Solution suite enables collision repairers, insurers, and auto manufacturers to collaborate on safe, quality repairs.
Chicago, IL, August 9, 2018 – CCC Information Services Inc. (CCC) announced today the availability of CCC™ OEM Care, a suite of solutions that support OEM certification programs and enable collision repairers, insurers, and auto manufacturers to collaborate on safe, quality repairs. Included in the suite are CCC™ Shop Locator (Shop Locator), CCC™ Network Dashboard (Network Dashboard), CCC™ Checklists (Checklists), as well as CCC's Recall services. Through CCC OEM Care, auto manufacturers gain tools to grow and manage the performance of their repair programs by leveraging CCC's platform services, which are in use by 24,000 repair shops to write 24 million estimates and perform 16 million repairs annually. Solutions in the suite have garnered participation from eight OEMs representing more than 73 percent of vehicles sold annually in the U.S. CCC is a leading Software as a Service provider to the automotive, insurance, and collision repair industries.
Steep increases in vehicle complexity are changing the way vehicles get repaired, leading more OEMs to pursue repair certification programs. OEM Care solutions help auto manufacturers promote their certified repair networks, encourage a consistent approach to vehicle repairs, gain insight into certified repair shop performance, and help OEMs work with any CCC shop to alert their drivers to critical product recalls. OEM Care is powered by the industry-leading CCC ONE® Platform, which connects OEMs with 24,000 collision repairers and 350 auto insurers. CCC's Carwise.com website is another important tool for OEMs, as it already supports more than 5 million visits annually, helping consumers find collision repair shops and schedule repair work. Carwise™ displays shop qualifications and certifications and houses more than 4 million consumer repair shop reviews.
"Carmakers are getting more engaged with the repair process and want efficient ways to build out, promote, and optimize the performance of their shop networks," said Andreas Hecht, SVP and GM, OEM Services Group, CCC. "CCC OEM Care gives OEMs the tools they need to help achieve and scale their repair program goals and offers collision repairers tools to proactively manage their participation in these programs in real time. We're excited by the broad OEM interest in our offerings and look forward to connecting additional automakers with these solutions and our expansive network of collision repairers."
OEM Care Solutions
Shop Locator connects participating OEMs, insurers, and repair shops, making it transparent to all parties which repair shops carry OEM certification, and enabling the promotion of those shops to consumers (via Carwise) and auto insurers (via the CCC ONE platform).
Network Dashboards provide OEMs with a tool that provides the necessary insight to optimize the performance of their certified-shop networks across a variety of key metrics, including cycle time and customer satisfaction. These and other key performance indicators are available at the shop and industry levels.
Checklists allow OEMs to share their program parameters with shops, who can use Checklists to standardize and document the highly variable repair process, tracking quality and completeness against a dynamic set of variables.
Recall services allow OEMs to share open safety-related recall data with collision repair users of the CCC ONE platform who can help identify affected vehicles as repairs are being made and deliver an OEM's custom instructions to consumers on the steps they need to take to resolve the recall.
For OEMs interested in signing up for CCC OEM Care solutions, please visit: www.cccis.com/auto-manufacturers/OEMcare.
About CCC
CCC, together with its affiliates, provides cross-industry solutions to support the vehicle lifecycle. Founded in 1980, CCC's solutions and big data insights are delivered through the CCC ONE™ platform to a vibrant network of 350+ insurance companies, 24,000+ repair facilities, OEMs, hundreds of parts suppliers, and dozens of third-party data and service providers. CCC processes over 24 million estimates and 16 million annual repairs in the U.S. and also provides access to car-related services for millions of consumers via carwise.com. Additionally, Auto Injury Solutions Inc – a CCC company – provides customizable, end-to-end, casualty solutions to auto insurers for the handling of first and third-party claims. The collective set of CCC's solutions inform decision-making, enhance productivity, and help customers deliver faster and better experiences for end consumers. Learn more about CCC at cccis.com.
CCC and the CCC logo are registered trademarks, and CCC ONE and Carwise are trademarks, of CCC Information Services Inc.
Media Contact
Michelle Hellyar
mhellyar@cccis.com
773.791.3675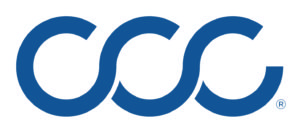 Was this article valuable?
Here are more articles you may enjoy.