ATLANTA, Ga., February 5, 2021 — Breckenridge Insurance Services is pleased to welcome expert energy broker Thomas Blanquez to the wholesale brokerage and binding firm. Blanquez joins the organization as a vice president, broker with more than 20 years of insurance experience. He is located in San Antonio, Texas.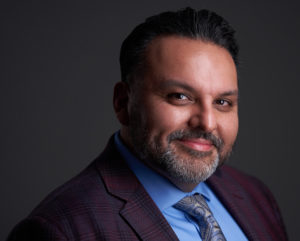 Blanquez spent most of his career at Quirk & Company, a managing general agency, and led significant growth of business and carrier partner relationships during his tenure. As senior vice president, he oversaw underwriting for all in-house facilities domestically and internationally. While primarily focused on energy risks, his broker experience also spans all lines of coverage for transportation, manufacturing, construction, habitational and retail/specialty.
"Thomas is well respected in the insurance community and his in-depth knowledge of energy risks will substantially expand our capabilities in this segment," said Trevor Pierce, president of Breckenridge Insurance Services. "I am also thrilled to establish a footprint in San Antonio, TX. With the leadership skills Thomas possesses, I am confident in his ability to help Breckenridge grow our wholesale brokerage team and presence in central and south Texas."
Blanquez added, "I've competed for business through many different market cycles at this point in my career and choosing to join Breckenridge gives me the ability to readily address the needs of agents and insureds. The energy of the team itself is compelling. I know they are committed to collaboration and being an integral agent partner and that is a work ethic I share."
Blanquez can be reached at tblanquez@breckis.com or 210.862.4475.
About Breckenridge Insurance Services:
BRECKENRIDGE INSURANCE SERVICES is a national wholesale insurance brokerage/MGA delivering top-rated, competitive commercial coverage solutions. With more than three decades of providing responsive counsel and risk management insights, Breckenridge has become a recognized leader and trusted partner to valued agents and coveted carrier partners internationally. With significant in-house contract binding authority and expert, award-winning brokers spanning nearly all property and casualty, workers' compensation and professional liability risks, we offer collaborative, comprehensive solutions. As part of Breckenridge Group, the team has access to additional resources and expertise to help clients go further. For more information, please visit WWW.BRECKIS.COM or call 855.728.8822. CA Insurance License #0G13592
About Breckenridge Group:
Headquartered in Atlanta, Breckenridge Group is the parent company of several best-in-class brands that provide insurance and risk management solutions and services to diverse audiences across three practice areas: insurance, financial and member services. For more than a decade, the company has built a reputation for strategic growth by empowering expert talent who achieve inspiring results. More than 350 employees work across its seven divisions including Breckenridge Insurance Services, Blue River Underwriters, Breckenridge General Agency, OSC Insurance Services, Southeastern Underwriters, Target Markets Program Administrators Association and Insurance Networks Alliance. For more information, please visit WWW.BRECKGRP.COM

Media Contact:
Contact: Caren Henry
chenry@breckgrp.com 267.961.8252
Was this article valuable?
Here are more articles you may enjoy.