IRVING, Texas, October 12, 2021 — Breckenridge Insurance expands its brokerage and binding team with the addition of two experienced underwriters Laura Phillips, CIC and Cindy Veselka. Both underwriters will focus on solving risk management problems for agents and help drive growth for the organization.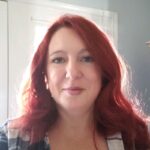 Phillips has more than 22 years of insurance experience and specializes in animal mortality and agriculture risks. Prior to joining Breckenridge, Phillips was an underwriter associate for a large wholesale brokerage where she maintained a growing book of specialty binding and brokerage accounts nationally. She also held underwriting and account manager positions at two additional property and casualty insurance agencies after spending time early in her career in customer service, marketing and claims. In addition to her Certified Insurance Counselor (CIC) credentials, Phillips has an Associate in Insurance Account Management (AIAM) and in General Insurance (INS) designations. Phillips is located in Irving, Texas and can be reached at lphillips@breckis.com or 469.893.9982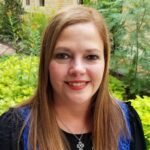 Veselka has more than 16 years of insurance experience and is a proven property, habitational, hospitality and LRO underwriter. She has been on both the retail and wholesale side of the business, most recently having worked at another managing general agency. Veselka has earned her Associate in General insurance (INS) and holds an associate degree cum laude from the Georgia Military College and a bachelor's in business administration from the George College & State University. Veselka will be working with a growing San Antonio, Texas-based brokerage team and can be reached at cveselka@breckis.com or 972.587.9219.
"The addition of Laura and Cindy, both talented underwriters in their respective specialties, demonstrates our continued investment in supporting independent agents with expert underwriting capabilities and coverage solutions," stated Trevor Pierce, president of the brokerage and binding team at Breckenridge Insurance. "We'll be continuing to hire team members nationally who are enthusiastic about collaborative growth and problem solving into the foreseeable future."
About Breckenridge Insurance:
BRECKENRIDGE INSURANCE is a wholesale brokerage, binding and programs insurance provider delivering competitive commercial coverage solutions to independent agents and brokers nationally. With problem-solving specialists spanning a variety of industries and insurance lines, the team provides expertise and access to top-rated markets to help clients win business with underwriting integrity. As part of Breckenridge Group, access to additional specialty programs and a commitment to significant compliance and technology investments support the company's growth. For more information, please visit WWW.BRECKIS.COM or call 855.728.8822. CA Insurance License #0G13592
About Breckenridge Group:
Headquartered in Atlanta, Breckenridge Group is the parent company of several best-in-class brands that provide insurance and risk management solutions and services to diverse audiences across three practice areas: insurance, financial and member services. For more than a decade, the company has built a reputation for strategic growth by empowering expert talent who achieve inspiring results. More than 350 employees work across its six divisions including Breckenridge Insurance, Breckenridge General Agency, OSC Insurance Services, Southeastern Underwriters, Target Markets Program Administrators Association and Insurance Networks Alliance. For more information, please visit WWW.BRECKGRP.COM
###
NEWS RELEASE
Contact: Caren Henry
chenry@breckgrp.com
267.961.8252
Topics Underwriting
Was this article valuable?
Here are more articles you may enjoy.