A note from Julie Tinney: This iJam blog post was supposed to be very different when we originally planned it. But right now, coming together as an industry seems more important than the marketing-focused content I'd originally planned with the good folks at IICF.
If you'd like to hear more about what IICF is doing, read the press release below. Please help if you can. And when you have time, take a moment to watch my conversation with Melissa-Anne Duncan, Executive Director of IICF's Western Division.
More about Melissa-Anne: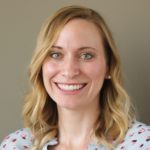 Melissa-Anne Duncan serves as the Executive Director of the Insurance Industry Charitable Foundation's Western Division. As such, her responsibilities include strategic planning, board development, fundraising, and division operations. Having joined IICF in 2010, Melissa-Anne previously held the positions of VP of Development and VP of Communications.
---
Insurance industry unites through IICF to help vulnerable children during unprecedented pandemic
The 'new normal' continues. We are sheltering in place, physically separated from loved ones, friends and colleagues. There are significant personal and industry economic concerns to work through. Yet for some, particularly vulnerable children and their families who are struggling with food insecurity and homelessness, the pandemic brings an immediacy of need for even the most basic necessities.
This is a time we can all join in giving back to those at greatest risk, and insurance industry professionals are heeding the call. Our industry is contributing tens of millions in relief funds to nonprofit organizations and communities affected by the pandemic. And as it has done for more than twenty-five years as the philanthropic voice and foundation of the insurance industry, the Insurance Industry Charitable Foundation (IICF) is uniting the industry to help communities in a meaningful way.
Through the COVID-19 Crisis: IICF Children's Relief Fund, insurance companies and individuals working in the industry are able to give back to nonprofit and charitable organizations that are delivering vital services and support to vulnerable children during the pandemic. Funds raised through the COVID-19 Crisis: IICF Children's Relief Fund will help support children at risk of food insecurity, educational disruption, family homelessness and other circumstances exacerbated by this crisis.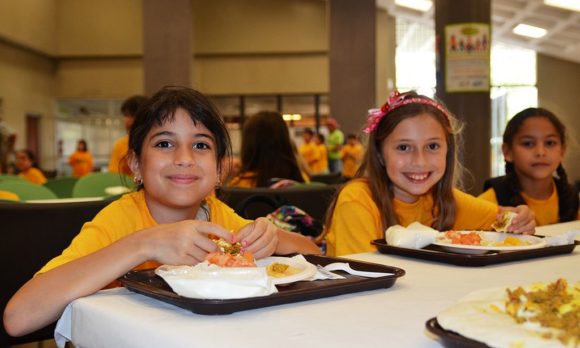 IICF is working with fourteen nonprofit partners in each of its four U.S.-based divisions so donors can direct their donations to the regions where they live and provide much needed support for children in their own local communities. To learn more about IICF's nonprofit partners in each region, please click here. IICF's UK Division is supporting communities with its own COVID-19 crisis fundraising campaign to benefit nonprofits serving families in England and Scotland.
In IICF's Western Division, industry professionals and companies are responding with generous contributions in support of IICF's fundraising campaign. Due to the urgent need in underserved communities, Melissa-Anne Duncan, IICF Executive Director of the Western Division, is preparing to award the first grant in the West from IICF's Children Relief Fund to Covenant House of California. On Monday, IICF's Southeast Division awarded the first grant from IICF's industrywide Children's Relief Fund. View here to learn how this initial IICF grant is helping to provide 3,000 additional meals to children in the Greater Houston area.
IICF's Western Division encompasses Division and Associate Boards of Directors in Northern and Southern California, Chapter Boards in Arizona, Colorado and Washington, along with unique program committees in San Diego and the Central Valley, and for the IICF Child Abuse Prevention Program (CAPP) and Insuring the Children (ITC). To learn more about how you can become involved in the Western Division as a board member, volunteer or support in other ways, please visit IICF Western Division or contact Melissa-Anne Duncan at maduncan@iicf.org.
IICF offers special thanks to the Campaign Champions who are supporting IICF Children's Relief Fund at a leadership level, including AmWINS, Chubb, CNA, Hanover Insurance, Zurich, and the Henry Family of Texas and the Robitaille Family of California. IICF is grateful for the support of all those companies, industry partners and individual donors who are joining together to provide critical support in our communities. Please see a complete listing of IICF Children's Relief Fund supporters.
By giving through the COVID-19 Crisis: IICF Children's Relief Fund, we can make a much greater impact collectively to help children at risk. To make a donation and support children in need, please contribute here. Join us as #insurancegivesback!
Alisa Faust Breese
Insurance Industry Charitable Foundation
Vice President, Communications
abreese@iicf.com
About the Insurance Industry Charitable Foundation (IICF)
The Insurance Industry Charitable Foundation (IICF) is a unique nonprofit that unites the collective strengths of the insurance industry to help communities and enrich lives through grants, volunteer service and leadership. Established in 1994, IICF has served as the philanthropic foundation of the insurance industry for more than twenty-five years, contributing $36 million in community grants along with 300,000 volunteer hours by more than 110,000 industry professionals. IICF reinvests locally where funds are raised, serving hundreds of charities and nonprofit organizations, for maximum community impact. IICF is a registered nonprofit organization under section 501(c)(3) of the IRS code. Learn more at www.iicf.org or follow us on Twitter @doubleicf.

Topics California COVID-19 Market
Was this article valuable?
Here are more articles you may enjoy.