Best Agency to Work For – Overall
BKS Partners Inc., Tampa, Florida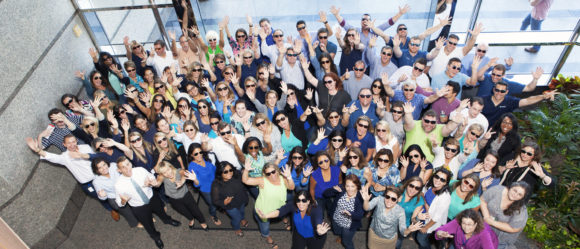 ---
Intentional Culture, Intentional Passion
When Laura Sherman, Lowry Baldwin and Elizabeth Krystyn set out to open Tampa-based BKS Partners Inc. in 2006 it was as if three professional worlds collided to create a perfect fit.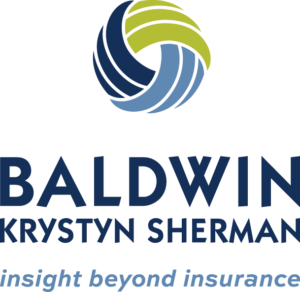 Baldwin brought years of experience in commercial insurance, while Krystyn specialized in employee benefits, and Sherman rounded out the trio with expertise in private risk. It was a perfect match of three entrepreneurial spirits seeking to build a new kind of insurance agency, one that uses a holistic approach.
BKS Partners' "BKS Holistic Protection" takes a broad view of client risks. Rather than looking at coverage needs in separate silos, BKS looks at the entire sphere of a client's lifestyle, passions, profession and business ventures. But it is not just clients who reap the rewards of Holistic Protection — employees also value and take pride in this approach.
One employee who nominated BKS as a Best Agency to Work For said: "Our holistic approach to insurance provides our clients with top notch advice and service."
Another employee added: "BKS focuses on educating our clients about their coverages and not just selling."
Its holistic approach to serving clients and employees is one reason why BKS earned Insurance Journal's Best Agencies to Work For – Overall award in 2016.
One employee stated: "I think our agency is one of the best to work for because it is committed to both its clients and colleagues. Not only does it go above and beyond for its clients' needs, it provides educational opportunities, as well as wellness programs for its colleagues."
The quality of BKS is captured in numerous ways, another employee said. "The leadership team at BKS is consistently recognizing and honoring colleagues for their accomplishments. Through annual awards, SmartyPants recognitions and the Brag on a Buddy program, colleagues are honored and recognized for the work they do by fellow co-workers and the partners."
BKS offers employees 24-hours of community service time to give back, too.
Sherman says from the beginning the founders set out to create a specific culture for customers and employees. "We have always been very intentional about our culture."
"A lot of times people focus on hiring client facing positions but to me, to be a Best Agency, means that it starts at the bottom and goes to the top," Sherman said. "We focus on hiring amazing people in all aspects of our firm but to keep them you have to build employee loyalty and be incredibly deliberate about your culture."
Being privately held and having gender diversity in top leadership roles has been helpful in creating a Best Agency culture, Sherman said.
"We are truly private and even though we have 130 people we are incredibly nimble which makes it a lot easier to do what's in the best interest of our clients and employees."
Best places to work awards are not unusual for BKS, which posted $17.2 million in total P/C revenue in 2015. The firm has received awards from several organizations in recent years.
"It's important for us to be the best in the business," she said. "It's our passion and it's something you see the minute you walk in our office. I've had clients and insurance companies both say they can feel the passion and energy. That's something that really sets us apart." Share this article with a colleague.
Topics Mergers & Acquisitions
Was this article valuable?
Here are more articles you may enjoy.