High hazard industries pay high workers' comp premiums for increased risk, but even within high risk industries some companies are more dangerous than others.
"OSHA is going to focus on specific sites where injury rates are high and specific industries," said John Henshaw, OSHA administrator, at the National Occupational Injury Research Symposium last year. Heshaw reported that seven industries with at least 5,000 severe injuries in each will be targeted. They include: landscaping/horticultural, oil and gas fields, fruit and vegetable processing, concrete and related products, blast furnace and basic steel products, ship/boat building and repair, and public warehousing/storage.
Last month, OSHA alerted 13,000 employers nationwide that their injury and illness rates were significantly higher than the national average. In a letter to those employers, Henshaw explained that while their rates were higher than most other businesses, the notification was simply a proactive step to encourage a reduction in injury rates. OSHA identified establishments based on data from a survey of 80,000 employers in 2002.
Workplaces that had seven or more injuries or illnesses resulting in days away from work, restricted work activity, or job transfer for every 100 full-time workers, received the alert letters. Nationwide, the average U.S. workplace had fewer than three instances for every 100 workers.
Henshaw sent letters to all employers with high injury and illness rates, and provided copies of their data, along with a list of the most frequently violated OSHA standard in their specific industry. Below is a partial list of businesses that received notification.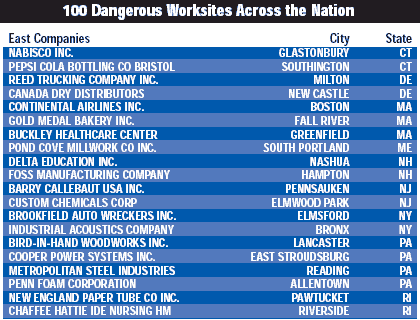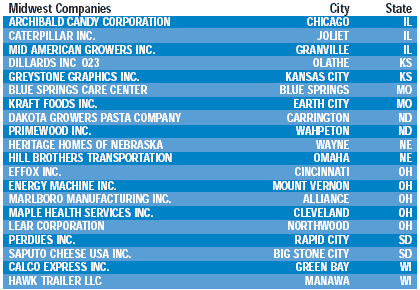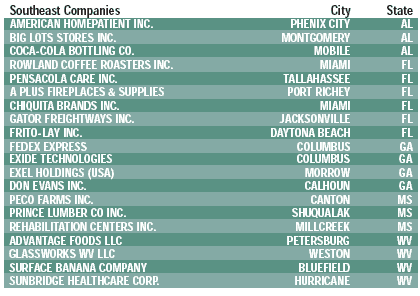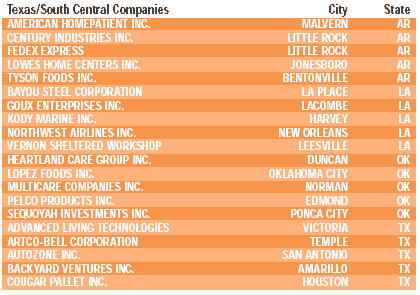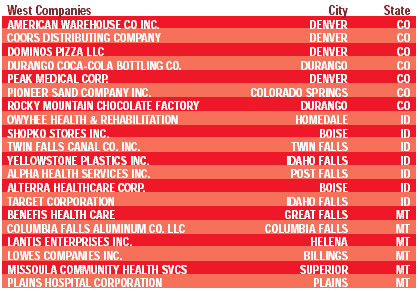 Was this article valuable?
Here are more articles you may enjoy.
From This Issue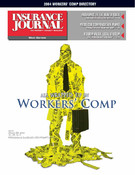 Workers' Comp Directory