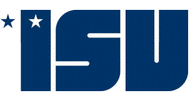 $559,580,000 2018 Total P/C Revenue
ISU Network limits its size by adding new members, mid-sized to large agencies, by invitation only. But while this agency partnership is small in number, it's not small in size.
According to Steve Pearson, president, ISU offers its members "superb" carrier relationships, $4 billion in premium controlled, and 100% retention of their commission. ISU charges members an initial payment of $7,500 plus monthly fees that vary by state. There is no long-term contact and no cost to leave the network, he added.
It's not all about the material benefits, however.
"Members tell us the ISU community camaraderie and shared values are their #1 value," Pearson told Insurance Journal. "Earning significant additional revenue is #2."
Members also join ISU because it allows them to maintain independence over operations and placements. They also gain performance insight from ISU's agency data analytics and loss ratio databases. Agencies have access to the management of profit-sharing contracts and have no restrictions on buying or selling other agencies.
"An average agency earns over five times their monthly fees year-after-year," Pearson said. "No matter how large an agency grows, they don't outgrow ISU because we never take commission and never reduce agency independence."
Pearson says the ISU Network doesn't prevent internal transitioning of ownership when the time comes to perpetuate the agency.
ISU provides agents with direct carrier access for ISU accessed markets. Pearson added that ISU does not require the use of service centers, which he said can isolate producers from underwriters.
In total, the ISU network has 200 agencies in 32 states. "Small enough to meet with other members and have a say in network operations. Large enough to be second largest agency network by premium volume, and the clout that comes with controlling over $4 billion in premium," Pearson said.
ISU offers members various ways to earn revenue from more than 100 ISU incentives. These include fixed and variable profit-sharing contracts, enhanced commissions with certain carriers, new business incentives and "blue light specials." Agencies decide which carriers to link for profit sharing and which to retain as standalone.
Pearson said an average ISU member receives about $80,000 in additional revenue each year through ISU incentives while larger agencies earn substantially more.
"Members benefit from geographic dispersion of agencies avoiding over-exposure to weather events in a particular region," he said. "Many contracts have a guaranteed floor payment regardless of experience with the ability to earn more with superior results. While some networks aggregate, and hope for good results, ISU actively manages performance."
ISU believes that higher volume with fewer carriers creates better outcomes for carriers and agencies than low premium with every carrier. That's why the network only invites selected carriers to work with ISU members.
ISU said it is also very selective about accepting agencies as members.
"Nine out of 10 who approach ISU are declined," Pearson said.
While ISU Network is ranked as #2 in size by Insurance Journal, it has 200 members with average agency revenue [ranging from] $3 million with several agencies over $20 million, according to the organization.
Agency E&O is simple, too, Pearson said. Member agencies list "ISU Network" as additional insured on agency members' E&O policy.
Agency independence is ISU's foundational belief, Pearson says. "'Helping Independent Agencies Remain Independent Since 1978' is more than a slogan," he said. "It's why we exist."
Was this article valuable?
Here are more articles you may enjoy.
From This Issue
Agency Partnerships (Aggregators, Clusters & Networks); Professional Liability Directory; Market: Residential Contractors