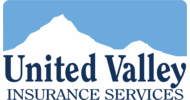 $99,101,335 2018 Total P/C Revenue
The United Valley Insurance Services is a network of independent agencies located in California and Arizona with plans for expansion.
Members maintain complete control of their business and own their own books of business. "We do not retain any portion of their policy level commissions, said Rene Swan, president of United Valley Insurance Services.
The organization says members like that United Valley does not appoint agencies that compete with any members. "We stand by our members and do not compromise the value of their membership by appointing their direct competitors," said Swan. "Members don't compete which allows them to share ideas and connect with other quality agency owners."
United Valley is more than a place to access markets. It offers opportunities to connect, network, learn and grow. "Our members value the engagement they receive from the many webinars, workshops and practice groups that we host," she said. Members also have access to an Emerging Leaders program, various industry practice groups, an annual conference, education and perpetuation planning.
Monthly membership fees are based upon total property/casualty revenue.
There is no joining fee and no exit penalty at United Valley.
Profit sharing is paid annually, based on pro rata share of premium. "There are no separate qualifiers: if we profit share, our members profit-share," she added. "By aggregating profit sharing from our shared partners, our members generally receive more profit sharing than they could on their own."
United Valley members assume E&O responsibility for all the business, Swan noted, adding that the network does offer ongoing E&O awareness training.
According to Swan, the quality captured by United Valley's agency selection process is a differentiating factor, a benefit to members and carriers. "We vet-out members by selecting the best quality partners; that selection process gives carriers a fully qualified agency with which to grow," she said.
"We support our carriers' growth, including assigning a dedicated relationship manager who closely monitors production and profitability."
United Valley dedicates time and support to ensure members grow. "Our executive team works hand-in-hand with our members and gets involved when support is needed," she said. "Training and networking opportunities also give members the tools they need."
Swan believes agency partnerships like United Valley have a bright future in the agency system, especially those willing to specialize. "Networks have seen tremendous growth," she said, with some specializing and expanding into other states.
Was this article valuable?
Here are more articles you may enjoy.
From This Issue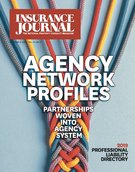 Agency Partnerships (Aggregators, Clusters & Networks); Professional Liability Directory; Market: Residential Contractors