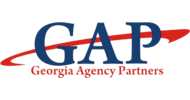 $68,000,000 2018 Total P/C Revenue
Founded in 1995, the Georgia Agency Partners network is 15 agencies headquartered in Georgia.
"We grow organically through our current members and do not add members just for volume growth," Meredith Rominger, executive director of Georgia Agency Partners Inc. (GAP), told Insurance Journal.
"We hope that any new partners bring more to the group than the group brings to them, therefore we are not a good fit for agencies that need market access or profit sharing if they cannot achieve independently," Rominger said.
Georgia Agency Partners operates under a shareholder structure. "There is a buy-in for shares and annual dues structure," Rominger explained.
"Members have opportunities to participate in enhanced compensation programs to include profit sharing and other bonus earning arrangements," she added.
Georgia Agency Partners' members maintain independent ownership of their books of business and maintain current carrier contracts and contract directly with carriers whenever GAP partners with carriers. Agencies that are part of GAP also maintain their own agency E&O insurance where GAP partnership is named as an additional insured.
Rominger said that GAP agents pool their knowledge and resources in order to provide consumers with the most comprehensive coverages and competitive pricing to protect their personal and business investments.
"GAP has excellent relationships with national and regional insurance carriers and broker partners."
Outside of access to markets, GAP member agencies benefit from preferred compensation contracts, expense reduction through vendor consolidation, sales and service training, consolidated operations and technology platforms, and perpetuation training, she said.
Agency networks will continue to grow as a strategy for carrier growth and success, Rominger said. "There may be consolidation, but carriers look for groups that have members with similar culture and growth strategies," she said.
Was this article valuable?
Here are more articles you may enjoy.
From This Issue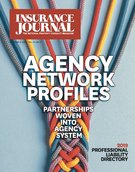 Agency Partnerships (Aggregators, Clusters & Networks); Professional Liability Directory; Market: Residential Contractors