Founded in 2012 in downtown Boston's financial district, Ironside Insurance Group has been on the scene as an independent agency for just seven years, but it has seen consistent growth by embracing change and taking a modern approach to its business model, Agency Partners Ryan Kent and Joshua Shotts said.
"With many agency owners retiring, we saw an opportunity for young agency owners to enter the business," Kent said.
Kent and Shotts started selling insurance at a direct writer in 2009 and quickly noticed an opportunity within the changing workforce, as many agency owners were retiring and industry consolidation continued. They chose to branch off on their own in 2012, and Ironside Insurance Group was born.

The Boston, Mass.-headquartered agency was nominated by its employees this year and won Insurance Journal's East region Best Agency to Work For – Gold award. The award was issued based on employees' responses to an anonymous survey.
Employees cited the working environment, the potential for growth and open lines of communication as just a few reasons why they believe Ironside Insurance Group is the best agency to work for.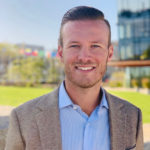 "The leaders of this organization are knowledgeable and committed to the growth of their business," one employee wrote in the survey. "This forward-thinking trickles down to their employees, who are just as committed to the growth and success of the company."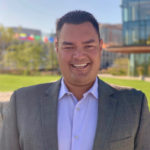 Another employee added one thing that stands out about Ironside is "how they welcome the 'new' way of insurance" through things like a paperless office and remote employees.
Kent said the agency tries to leverage and take advantage of the changing landscape of work as much as possible through initiatives like automatic bill paying or allowing employees to work remotely.
"We feel many agencies are slow to adapt to the changing business and insurance environment," he said.
In addition to remote work options, the agency also offers half-day "summer Fridays" and flexible time off for employees, as well as encouraging opportunities for employees to attend industry education courses and gain professional designations.
Shotts said the biggest factor in agency employees' satisfaction, however, is giving them the autonomy to make decisions and feel empowered, an approach Ironside's employees praised in their responses.
"Everyone feels like they play an active role in the company, and it really feels like a team," one employee wrote.
Other employees added that Ironside offers a supportive and encouraging work environment, and while the agency has seen rapid growth over the years, it always recognizes employee accomplishments and contributions along the way.
"We are all proud to work for such a great team," another employee wrote.
Empowering their employees and encouraging feedback is something Kent and Shotts say they have worked hard to prioritize as they seek to continue to grow organically and through acquisitions, they stated.
"We feel in order to do this, we must maintain our core values and continue to develop our biggest assets – our employees," Kent said. "The staff members are there every day on the front lines, monitoring the pulse of the agency and constantly interacting with your policyholders. They provide your best insight into what's working and where there is room for improvement."
This approach appears to be working, as Shotts stated the agency has added employees to every department and has grown its overall book of business by a large margin in the past year, while also expanding the number of carriers and products it can offer to its clients.
"Being able to grow our business while maintaining employee and customer satisfaction has been something we have taken pride in," he said.
Over the past seven years, what stands out as the best part of starting their own independent agency?
"The best part of our job is that no two days are the same," Kent said. "Insurance is always changing, and every day, we learn new things as business owners and insurance agents. We feel the last seven years are just the start."
Was this article valuable?
Here are more articles you may enjoy.
From This Issue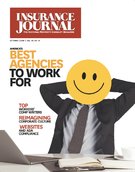 Best Insurance Agencies to Work For; Top Workers' Comp Writers; Markets: Restaurants & Bars