As individuals, one way that we resolve to get in shape for the new year is by signing up for gym memberships and fitness classes. In that spirit, agents and brokers should resolve to help their policyholders get their facilities in shape in terms of risk management.
As an insurer of fitness clubs, FITLIFE works with gym owners to help them make sure their facilities are prepared for January's onslaught of customers. We recommend that they review a number of things including: having their equipment assessed by a professional, checking for tripping hazards like loose electrical cords, and reviewing new fitness classes to make sure they are a covered risk — just to name a few.
But this time of year presents an opportunity for more than just fitness club owners to get their facilities in shape. The new year also presents a good opportunity for agents and brokers to propose a policy checkup and risk assessment to any policyholder — regardless of the business they are in.
Focusing on Fitness
With a new decade on the horizon, New Year's resolutions this time around may carry more weight. A new decade signifies a time of change for many, and this change may bring increased motivation to make improvements — whether that means in the gym, in business or elsewhere.
As of 2018, the second most popular New Year's resolution was to get in shape, according to Statista, with 45% of respondents setting that as their goal. A survey by NPR in the same year found that, of the respondents that planned to make a New Year's resolution, the most popular commitment was to exercise more and the third was to lose weight. That is great news for fitness centers, but they may need to prepare themselves for increased traffic. There are several steps agents and brokers can encourage their fitness club clients to take to minimize risk and keep their members safe.
Regularly check equipment. A 2017 study by the International Health, Racquet & Sportsclub Association (IHRSA) found that working out with gym equipment was the primary activity at health clubs for members, with more than half using cardio equipment or weights. Managers must keep a consistent eye on their equipment to make sure everything is running smoothly. If any exercise machine breaks or malfunctions, this could lead to injury for clients and significant liabilities for the business. Gym managers can mitigate this risk by regularly checking their equipment and making sure all machines are operating properly and aren't exhibiting concerning signs of wear and tear. If there are any clear signs, then they should make replacing or repairing the equipment a priority.
Carefully examine hazards. Agents and brokers already know that slips and falls are a frequent source of claims against businesses. Owners should carefully check for loose electrical cords and cables on the gym floor and in locker rooms and ensure anything that could be a tripping hazard is hidden or moved out of the away. In pool areas and in locker rooms, staff must regularly dry any wet surfaces and properly mark any areas that may be wet. Business owners should take the time to prepare for winter weather and speak with their building manager if they are a tenant to understand what their responsibilities are to keep areas clear and safe.
Reassess staff and provide thorough training. Gyms may opt to boost staff for the beginning of the year so they can manage the increased traffic in their facilities. If so, it's important to take the time to provide thorough training. Even temporary employees require in-depth training and knowledge of the facility so business can run as smoothly as possible. Additionally, a lull during the holiday season can lead to employee complacency. Managers should ensure their staff is properly motivated and stay vigilant even during the holiday season when business may be slower.
There are several steps agents and brokers can encourage their fitness club clients to take to minimize risk and keep their members safe.
Assess the risk of new offerings. New crowds can bring about the opportunity for gyms and fitness centers to add new classes and programs to their repertoires. Before doing so, management should take the time to consider the risks. For example, data from fitness company ClassPass indicates the fastest growing trend in fitness is currently Megaformer Pilates. If a fitness center decides to try to capitalize on this trend, then it would be a good idea to examine the potential risk related to the new equipment. Insurers should be a part of this conversation.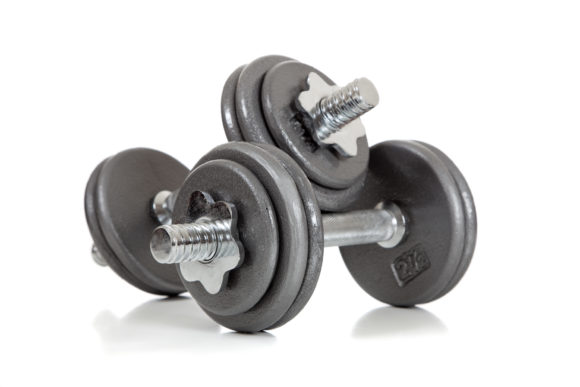 A Solid Approach for All
Much like at renewal time, the new year is a good reminder for agents and brokers to propose insurance checkups and risk assessments with their policyholders no matter their line of business. And, many of the same steps are noted above for fitness facility policyholders.
• Checking equipment — whether it's a treadmill, cash register, or a manufacturing machine — it is critical to helping a business avoid costly surprises or business downtime during the year.
• Examining the premises for hazards is also key to help business owners to protect their employees and patrons from injuries related to slips and falls on wet bathroom floors or icy patches in the parking lot.
• Refreshing staff training on issues from customer service to cyber risk awareness, can help a business run smoothly without interruption and keep happy customers coming back.
• Finally, just as mentioned above, assessing new risk exposures related to new products, services or other offerings can help a business avoid future financial challenges related to uncovered losses.
It should go without saying that in addition to these risk assessment conversations, agents and brokers should use this time of year to review their policies with their clients. The policyholder's needs have likely changed since you last spoke.
As we near the start of a new decade, many agents and brokers will no doubt, be part of this influx of customers heading to the gym. As they work on a fresh start in health and wellness, they would be wise to keep in mind that the new decade also presents an opportunity for their clients to start anew.
Here, agents and brokers can play a key role — working with their policyholders and helping them to ensure their businesses are prepared and protected for the year and decade ahead.
Was this article valuable?
Here are more articles you may enjoy.
From This Issue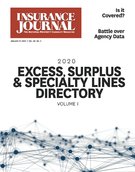 Excess, Surplus & Specialty Markets Directory, Volume I