Lilian A. Vanvieldt, senior vice president, educational entities practice leader, for Alliant, has spent more than three decades insuring schools across the country. Her book spans from small school districts to very large ones with more than 100,000 students. She described some areas of coverage likely to be impacted by COVID-19 going forward.
Workers' Compensation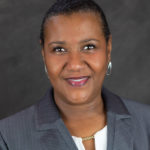 "One of the biggest exposures for our school system is workers' comp," Vanvieldt said. COVID-19 will create many new claim scenarios for a school district's comp line, and many have yet to be discovered, she said. For now, workers' comp claims are not a major threat because most schools were able to send their employees home due to stay at home orders. But Vanvieldt and others see more claims activity on the horizon.
"For example, yesterday, we had to call the police for a health wellness check because we had a school district employee call in threatening to kill himself and said he had a gun because he did not want to come back to work. He was afraid that he was going to catch COVID and die, and the district was trying to murder him by making him come back to work," she said.
Vanvieldt expects a number of school district employees may not want to come back to work and could end up filing claims should they be exposed to COVID-19. Already she sees carriers across the country making changes to endorsements for "communicable disease." That's concerning to her because the term itself covers much more than COVID-19.
"You also have a change in California … I think it's across country, not just California, because I just had it happen to me in Texas and in Maine, where the underwriters were traditionally covering pandemic as one occurrence.
"So we had these communicable disease endorsements on our policies that said, 'If you have a communicable disease that occurs, then the excess health carrier would count them all as one claim.' So as an employer, where most of these districts are carrying $250,000, some of these larger programs are carrying half a million per occurrence. … Well now it's going from a pandemic being one occurrence, to taking out that endorsement and having every claim be deemed an occurrence. So now instead of having one self-insured retention at maybe $250,000 or $350,000 or $500,000, you now have that for every employee that potentially could have a claim. Clearly that's a significant financial exposure to our clients."
She says while "technically" most districts will have workers' comp coverage for such claims, the question will become how the carrier deems the claim. "Whether or not the carrier deems them to be one claim or multiple claims," she said. "The coverage is there because if someone is injured, they can still file a claim against you but then they have to prove they got injured, or they caught the disease at work. So there's some hurdles they have to go through."
California and some other states are considering passing legislation that says, if an employee is deemed to be an essential employee, meaning they were required to work during the pandemic, and caught COVID-19 regardless of where, it's automatically presumed to be covered. "So that's the first thing that's a presumption, and it takes away the whole argument about we have to prove where you got hurt, and where you got the COVID."
However, the bigger issue for school districts will be how each claim is counted. "Either as an individual claim and a hit on your loss run, and also a financial hit to you for your self-insured retention," she explained. "Most of our clients are self-insured. Most public entities are self-insured. They're not buying first-dollar policies. So now they have a claim, a claim, a claim, a claim, a claim, and half million, half million, half million, half million, half million."
The dollars will add up quickly, Vanvieldt says. "So yes, they have coverage, but the likelihood of a COVID claim hitting a half million dollars is not likely. Yes, they're expensive, but they don't get that expensive."
Property
The property line of coverage is another area where school districts could see some changes following COVID-19, she says.
"Some of our clients had communicable disease or pandemic coverage on their policy form for business interruption (BI) and it was really designed for things such as a property loss from a covered peril, a fire or something. Then as a result of that fire, it burned some noxious chemical or something happened where people got sick at the site, from the fire, from your covered loss," she explained. "Clearly it wasn't designed for something like a pandemic." But she said carriers are receiving claims now and they don't know what to do. "We just got a 19 page Reservation of Rights letter from one carrier. … They're fighting as to whether or not BI is covered."
Unlike restaurants and other retail business that were shut down due to COVID-19 orders, schools so far have primarily been hit with lost tuition rather than lost sales. They've had to buy new laptops they hadn't planned on buying to implement distance learning and have additional costs to increase payroll for essential food service workers providing meals when kids were at home, Vanvieldt said.
"And we're seeing that endorsement is gone. No one's offering it at renewal. And for the people that have the exposure, they're trying to figure out how they're going to make their money to be able to cover the additional compensation they have to pay to their employees, and then whatever revenue they think they lost for things like food spoilage, for instance."
Liability
Another area where Vanvieldt expects to see major changes is in liability coverage.
"I just got my first pandemic exclusion endorsement yesterday for a school district," she said. "I'm now fighting trying to get them to take it off because as you can imagine this could be highly problematic. If you're a school district and your students take COVID-19 home and someone sues you, whether you can defend it or not, not having insurance is a potential huge exposure for a school system."
Cyber liability is another area where she expects to see challenges. Remote learning has led to significant upticks in utilizing tools such as Zoom to meet with students. "An example, I just had someone that wanted a coach to do training, video training. This is a coach, and so the person's in athletic attire, or whatever, and the coach maybe telling students to bend and twist, and directing them to do something," she explained. "The school is saying, 'Well, we don't necessarily know what this coach is doing, we can't say that they're doing anything inappropriate, but how do we deal with that?'"
Vanvieldt's suggestion was that the school record the session and keep all those records. "That then becomes a difficult situation for a school district to manage," she says.
Another emerging risk — Zoom bombing — where a Zoom meeting gets hacked with inappropriate content. Vanvieldt says this happened during one client's school board meeting. "They got Zoom bombed during a board meeting and someone came on the video and started using racial slurs," she said. Another incident involved a community college client. "They actually came in during a training session for one of my community colleges and they were showing child porn, actual child porn." For obvious reasons people were upset and some threatened lawsuits. "There are liability concerns associated with that."
So far, Vanvieldt's only seen one communicable disease liability endorsement for schools but she expects more. "This endorsement is the first one I saw taking away the coverage but my expectation is I'm probably going to see more of that."
That's concerning because lice can be deemed a communicable disease, she says. "You can't have this blanket endorsement because kids get lice and kids get other things like measles or whatever. That's my pushback."
But things are changing almost daily right now. "It's important for people to understand that the market is so fluid," she said. "It is definitely evolving and I think people are starting to understand that that's impacting their renewals."
Topics California Workers' Compensation Education Training Development COVID-19
Was this article valuable?
Here are more articles you may enjoy.
From This Issue
Programs Directory, Volume I; Market: Public Entities & Schools; Special Supplement: The Florida Issue; Webinar: Workers' Comp: Changes & Challenges