Not all insurance agents are created equal.
At least that's what William A. Smith & Son Insurance states on its website, a claim that speaks to the agency's mission of serving clients and employees through strong communication and teamwork.
"We really care about our customers and want win/win relationships," says Jack Smith, executive vice president and owner of the Newburgh, N.Y.-headquartered independent agency. "We want to make sure that everybody is served and that they feel good about doing business with us."
With one part-time and 30 full-time employees and annual revenue between $3-$5 million, William A. Smith & Son Insurance is a third-generation independent agency started by Jack's grandfather. Jack's father, John Smith Sr., later joined the firm in 1957 and remains as its president, while Jack and his two sisters, Debra Johnson and Cathy McCarty, currently run most of the daily operations as executive vice presidents and owners.
The agency was recently nominated by its employees and won Insurance Journal's annual Best Agency to Work For Gold award in the East region. Employees, who filled out an anonymous survey as part of the nomination, say this honor is deserved due to the agency's family-focused atmosphere.
"[John], who is 87 years old and has over 60 years in the business, is the most hard working and caring individual," one employee writes. "He exemplifies the values of leadership and is the glue that keeps our agency together."
Jack, who joined the agency in 2003 after spending 10 years with Kemper Insurance as a commercial underwriter and five years with Computer Sciences Corporation selling software, outsourced services and consulting to the insurance industry, says he was originally drawn to insurance because of the impact he felt he could make on the community. He explains that making this kind of impact starts internally with a strong team.
"Each of the players on your team needs to be kind of a champion in their role," he says. "You have to take care of the people to make your agency the best place for customers to come."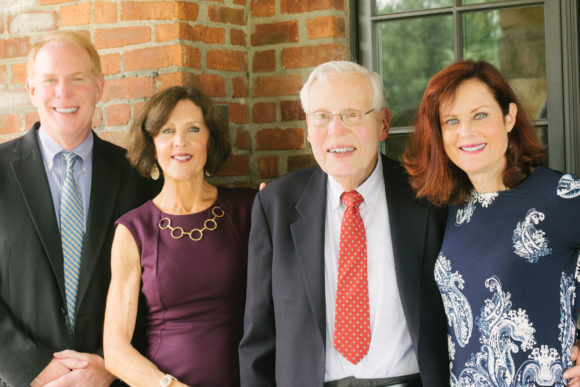 Employees say William A. Smith & Son Insurance is no stranger to prioritizing its people, pointing to the COVID-19 pandemic as one example.
"Being given the opportunity to work from home during the COVID-19 pandemic is great," one employee writes. "I have been given the tools I need to keep working with new customers as well as servicing existing clients."
When the COVID-19 crisis hit in March, the agency was able to transition immediately to work-at-home for all employees due to technology upgrades it has made over the last few years, one employee writes.
"We've always been big on trying to make sure we're up to date with our technology," Jack says, adding that tech-enabled communication has served the agency well through these challenging times.
"When people are part of your team and your families, you need to over communicate with them," he says. "Communication enabled by technology has really made it a lot easier for people to deal with what's going on right now."
Although many William A. Smith & Son employees have elected to return to the office, Jack says the agency hasn't required that as its priorities have always been about protecting its people and customers.
"We want people to be comfortable and feel safe. And if you're comfortable and safe, you're going to do a good job. And if you do a good job, your customers are going to be happy," Jack says.
William A. Smith & Son Insurance's employees say this approach is working.
"The company has been around for nearly 100 years because of its role in the community, how it treats its employees and customers alike," one employee writes. "No one is a number. They always go above and beyond."
With this in mind, Jack says being recognized as a best agency to work for is an important reminder of why he entered the insurance business in the first place — because of the people and the community.
"It validates the things that you think you're doing to try to make it a fun and productive place for people to want to spend their time every day," he says. "Because other than sleeping and being with our families, these are the people that we're with most in our lives."
Topics Customer Experience
Was this article valuable?
Here are more articles you may enjoy.
From This Issue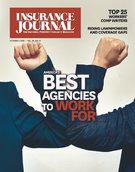 Best Insurance Agencies to Work For; Top Workers' Comp Writers; Markets: Hotels & Motels