National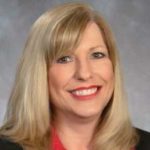 The Vertafore technology users network, NetVU, has named Linda Dodson as executive director. Dodson's career has included work in an insurance agency and with agency carriers. She began her insurance career with Rand Insurance Inc. in Riverside, Conn., in roles as producer, personal lines account manager and operations manager. Dodson moved to the carrier side with Chubb in 1998 when she took on positions with business units developing agent electronic business strategies for sales and retention. While at Travelers Insurance from 2009 to 2016, she worked to integrate agency management systems, oversaw personal lines agency and field sales solutions, and led a team that supported more than 2,800 agency locations. She is joining NetVU from Dodson Experience Corp., a consultancy focused on insurance marketing, sales and user experience. Dodson succeeds Kitty Ambers, who was named CEO in 2016. Ambers is now with AVYST, a Dallas sales and risk management products company.
East
Everest Insurance has hired Jennifer King to its Life Sciences team based in the company's Boston, Mass., office. In this role, King will have underwriting responsibility for the recently-launched Life Sciences multiline package product. She has nearly a decade of industry experience, most recently working as an account executive within the Global Technology Practice at Travelers.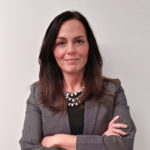 SterlingRisk Insurance, a Woodbury, N.Y.-based, independently owned insurance brokerage, has hired Angelina M. Bocanegra as alternative market program director. In this role, Bocanegra will manage strategic growth within SterlingRisk's Alternative Market Insurance Solutions Division, which provides alternate options to SterlingRisk retail partners for business that falls outside of traditional program activity. She will also help add ancillary lines to enhance existing programs. Bocanegra comes to SterlingRisk from JLNY Group LLC, in Woodbury, N.Y., where she served as small business commercial underwriter and personal lines manager before assuming the position of marketing manager in its Business Development division. Prior to joining JLNY Group, she was a wholesale service manager and team leader at Access General Agency, an account manager at CBS Coverage Group and a personal lines account executive at Brewster, Allen & Wichert.
Everest Insurance has hired Dawn Gregg as a vice president within the Risk Management division. In this role, Gregg will focus on growing the Everest Insurance portfolio of large primary casualty risk management accounts within the Eastern region. She will be based in the New York City office and report to Christopher McKeon, head of Commercial Casualty & Risk Management. Gregg was most recently a vice president at AIG, responsible for the portfolio management of several regional offices.
Southeast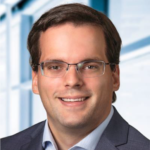 Pinnacle Actuarial Resources Inc. has hired Christopher J. Schubert as a consulting actuary in the firm's Atlanta office. Schubert has more than eight years of property and casualty actuarial experience. Prior to consulting, Schubert worked for a primary insurance carrier where he was responsible for setting the loss and expense reserves for its personal automobile liability, motorcycle and umbrella lines of business. Pinnacle is an independent, full-service actuarial firm focused on the property and casualty insurance industry. Headquartered in Bloomington, Ill., the firm also has offices in Atlanta, Chicago and San Francisco.
Florida-based Olympus Insurance Co. has added Nathan Kochilaris as the company's new Southwest Florida Sales manager. Kochilaris will work under Crystal McInnis, vice president of Sales and Marketing. Kochilaris previously worked as a branch manager for Bank of America before launching his career in the insurance industry with Brown & Brown Insurance Agency in 2008. His past experience includes serving as team leader, account manager and risk advisor working with multiple Florida insurance agencies in Sarasota. Kochilaris has more than five years of experience writing Olympus policies which he will apply to his new role as Regional Sales manager.
South Central
EPIC Insurance Brokers and Consultants, a retail property and casualty insurance brokerage and employee benefits consultant, has added Principal Ed Oravetz, Principal Keith McNeely, Principal David Potts, Client Executive Elisha Johnson and Client Manager Marilu Alejandre to its employee benefits consulting practice in Houston. This group of employee benefits consulting professionals joins EPIC from Marsh & McLennan Agency — Southwest in Houston where they worked together for more than three years. Oravetz, McNeely, Potts, Johnson and Alejandre will share responsibility for new business development and for the design, implementation, servicing and management of Employee Benefits Programs, focusing on the needs of middle-market companies across a range of business and industry.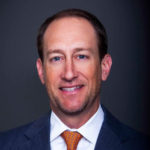 Waukee, Iowa-based insurance services firm, Holmes Murphy, added Don Harrison as vice president of Business Development for South and Central Texas. Based in Houston, Harrison will lead Holmes Murphy's business development and client relationship services. He brings more than 25 years of experience in healthcare as well as broader human resources consulting and technology services to the role. Harrison was most recently as the managing consultant of the Willis Towers Watson Houston and Austin offices.
EC3 Brokers US appointed James Norris as chief actuary and Terry Holley as senior vice president in Dallas. Norris joined C3 from Lapis Resources, where he was president. Norris has more than 25 years of experience in the insurance and reinsurance industry. Holley spent the past year working as a consultant to develop a new start-up managing general agency (MGA). Throughout his career, Holley has worked closely with MGAs and captives to develop reinsured programs in several lines of business. He was previously a director at Wellington Insurance Group. Formed in 2013, EC3 Brokers is a privately held independent commercial lines Lloyd's broker, headquartered in London with subsidiaries in Dallas and Dubai's DIFC.
Midwest
Specialty insurer Beazley has hired Matt Gullickson as cyber and technology underwriter. Based in Chicago, he will cover the Midwest region. Gullickson joined Beazley from Arthur J. Gallagher, where he was a cyber and professional liability senior account executive. Before that, he was an account executive responsible for municipal, educational and non-profit organizations at AJG.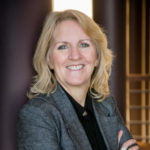 Grange Insurance, based in Columbus, Ohio, appointed Jill Wagner Kelly as executive vice president, chief distribution and affiliate officer. As president of Grange affiliate, Integrity Insurance, headquartered in Appleton, Wisconsin, Wagner Kelly has led the company to five straight years of above-market growth and profit through partnership with independent agents. Wagner Kelly will expand her current role to lead Sales and Marketing efforts for the combined Grange and Integrity enterprise.
Wagner Kelly started her career as a personal lines underwriter with Acuity Insurance before moving into leadership roles at Secura Insurance. She joined Integrity Insurance in 2010 as the commercial lines vice president and was promoted to the president role shortly after.
Corvus Insurance, an insurtech specializing in commercial insurance, has hired Amanda Stantzos as vice president of Cyber Underwriting, based in the company's new location in Chicago. Stantzos joins Corvus from NAS Insurance Services, where she was assistant vice president of Underwriting, specializing in cyber liability and technology errors and omissions (E&O). Stantzos will lead the new Corvus office location in Chicago. She is joined by Leslie Perkins, territory manager for the Midwest, who joined Corvus in April. The team will work with brokers across the Midwestern U.S.
West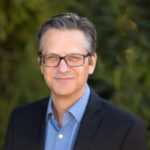 CSAA Insurance Group has named Paul Acevedo executive vice president and chief information officer. CSAA has also named Marlys Rodgers chief information security officer.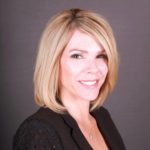 Acevedo leads CSAA's technology organization, with responsibilities including consumer- and agent-facing digital experiences. Acevedo joined CSAA in 2011 and has served in executive leadership roles for digital, data, telematics and business architecture. Prior to that, he held product and marketing leadership positions at BMC Software, ITM Software, Sun Microsystems and Terraspring.
Rodgers will drive security strategy and day-to-day security operations. She'll be based in the company's Glendale, Ariz., office. Prior to CSAA, she worked at PayPal as head of technology oversight and risk and compliance officer. Prior to PayPal, Rodgers held a variety of roles in technology and risk at American Express.
TigerRisk Partners LLC has named Lindsey Frase as a partner and member of its North American current client division. Frase will report to Wade Gulbransen, global head of reinsurance. Frase started her reinsurance industry career working for Guy Carpenter. In 2006, she joined Willis Re. Frase will be based in San Francisco, Calif.
Concord, Calif.-based Union General Insurance Services has added five people to its team. Included in that group are two managing directors: Scott Lane for Oregon and Nevada and Ben Bailey for Southern California. Lane has 18 years of wholesale and retail experience. He previously worked at Deans & Homer. Bailey has nearly 20 years of experience. He was previously with Robert Moreno Insurance Services.
Also added were: Vivian Valdez, a trucking and public auto underwriter who was previously with Robert Moreno as a commercial auto underwriter; Jacqueline Contreras, a commercial underwriter who was most recently with Robert Moreno as a commercial underwriter; and Eamonn Conwell, agency relationship specialist for Southern California, who was most recently with Robert Moreno as a business development manager.
San Diego, Calif.-based Cavignac & Associates has named Deane Camateros as an account administrator within the agency's employee benefits department. In this new role, Camateros is charged with assisting the department's account manager with the daily service activities for each client's benefit offerings. Prior to joining Cavignac & Associates, Camateros was most recently a benefit analyst for Marsh & McLennan Agency. Her earlier work experience includes having been a technical writer for General Atomics, a business analyst for Taiyo Yuden and a technical writer for five years for Gen-Probe (now Hologic.)
Was this article valuable?
Here are more articles you may enjoy.
From This Issue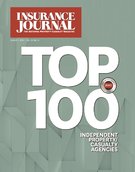 Top 100 P/C Agencies; Markets: Recreation & Leisure, Condos