National
Reinsurance broker BMS Group has named Pete Chandler as president of its U.S. reinsurance operations. Chandler joins from JLT Re, where he was deputy CEO of the U.S. reinsurance broking arm of the group. He joined JLT Re in 2016, prior to which he was Marsh's managing director for the Western region. He also previously served as North American chief operating officer for Guy Carpenter and as an executive vice president at Benfield. Chandler is reporting to Steve Korducki, U.S. reinsurance CEO.
East
Everest Insurance has hired Sharone Menczel Poopor to its Structured Solutions group as a vice president based in the company's Liberty Corner, N.J., office. Poopor will be responsible for underwriting unusual and complex risks in her new role. She most recently held the title of senior vice president and senior managing underwriter in the Special Risk unit at Ironshore. Previously, she worked in the Product Innovation Group and Private Equity/Financial Institutions groups at the company. She started her insurance career at AIG.
ICNE, Insurance Center of New England, has hired two new employees to its independent agency. Melissa Salois-Blood accepted the position of controller, and Jennifer Santiago was hired to fill the role of employee benefits account manager.
Salois-Blood has more than 11 years of experience working as a staff accountant for several businesses, including Robert Half International, a global human resources consulting firm, The Dowd Insurance Agencies Inc., and The Law Offices of Thomas Kokonowski LP.
Santiago, a 20-year healthcare industry veteran, brings with her a range of professional experience in healthcare, insurance, claims support and employee benefits. As the new group benefits account manager at ICNE, she will be in charge of developing and maintaining client relationships through customer service.
Santiago began her career in insurance with UniCare Life and Health Insurance as a claims associate. For the last 13 years, she has worked as an account manager for USI Insurance Services LLC. Salois-Blood and Santiago will both work out of ICNE's headquarters in Agawam, Mass.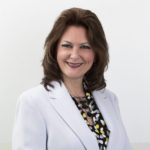 Meeker Sharkey & Hurley has appointed Carrie-Ann Crockett as vice president of Personal Lines to lead the insurance agency's team of personal line professionals providing home, auto and additional specialized coverage. The agency is a provider of employee benefits, risk management and insurance services with expertise in commercial insurance as well as personal lines. It has offices in Cranford, Basking Ridge and Wall Township, N.J. Prior to joining Meeker Sharkey & Hurley, Crockett served as Personal Lines manager for the Schechner-Lifson agency and the Account Team lead for Hughes-Plumer & Associates as well as Wachovia Insurance Services.
South Central
The Independent Insurance Agents of Oklahoma (IIAO) has confirmed its 2019-2020 officers and board members. IIAO Officers for 2019-2020 are: Director-at-Large Kathy Resser, VIP Insurance, Edmond; Director-at-Large Vaughn Graham Jr., Rich & Cartmill Inc., Tulsa; Director-at-Large Scott Cornelius, ECI Agency, Piedmont; MGA Liaison Carol Partridge, Standard Lines Services, Bartlesville; and Company Liaison Mark Gruber, CompSource Mutual, Oklahoma City; and Young Agents Liaison Jake Bramlett, The Bramlett Agency, Ardmore. IIAO directors for 2019-2020 are: Chair Jeff Burton, INSURICA, Oklahoma City; Chair-Elect Chris Mosley, Mosley Agency Inc., Chickasha; Treasurer Stewart Berrong, Ed Berrong Agency, Weatherford; Secretary Jerrad Coots, Burrows Agency, Claremore; State Director Gerald Keeton, Cole, Paine & Carlin, Oklahoma City; and Immediate Past Chair Chris Floyd, Brown & Brown Insurance Professionals, Pryor.
Midwest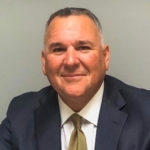 Risk Strategies, a privately held, national insurance brokerage and risk management firm, has selected industry veteran Steve Giannone to run its Chicago office and oversee operations in the firm's central United States region. Giannone brings almost 30 years of insurance industry experience to this new role at Risk Strategies.
He most recently served as senior vice president and managing director at USI Insurance Services' Insurance Brokerage and Consulting practice in Chicago, where he led its sales and service efforts while overseeing operational functions.
Prior to his time at USI, Giannone was a senior vice president and zonal executive with American International Group (AIG), overseeing a 14-state operation. He also managed AIG's largest onshore-energy property operation out of its Houston office, heading a 20-person team of technical underwriters and loss control engineers.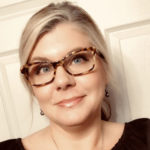 Huffman Insurance Group in Moberly, Missouri, has hired Lisa Finnell as its new sales assistant. In this position, Finnell will work directly with clients to determine their specific coverage needs. She will be responsible for researching custom insurance plans to customize the best solution for each client.
Finnell has more than 25 years of customer service and office management experience. Huffman Insurance Group is a full-service insurance agency founded in 2015 that specializes in auto, home, life, commercial and farm insurance.
Southeast
Susan Wollenberg has been selected to serve as chief financial officer for Windhaven Insurance and The Hearth Insurance Group, according to Jimmy E. Whited, CEO of the Florida-based companies. Wollenberg will be responsible for managing financial performance and developing operational and capital plans for Windhaven and The Hearth Insurance Group. She has been a member of the board directors at Windhaven since its founding in the early 2000s. As a CFO for both public and privately held entities in the financial services sector, Wollenberg served at Spencer Capital Holdings; Personalized Brokerage Services, an Allianz subsidiary; and E.W. Blanch. She also held leadership roles in financial planning and business development at Kansas City Southern and GE Insurance. Wollenberg began her career as a Certified Public Accountant at Deloitte and Touche. Headquartered in Miami, Fla., Windhaven Insurance, along with the The Hearth Insurance Group, have written close to $2 billion in home and auto insurance premiums since its establishment more than a decade ago.
West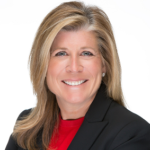 Walnut Creek, Calif.-based CSAA Insurance Group has named Linda Goldstein executive vice president in customer experience and marketing. Goldstein leads all aspects of marketing, including digital marketing, brand management, marketing analytics, market research, customer-experience management, data strategy and direct marketing. Prior to being promoted, Goldstein was vice president of marketing channels and partners, and previously held various senior executive marketing positions with Citigroup.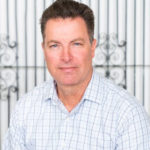 Portland, Ore-based Fournier Group has named Tim Conlon vice president of business development. Conlon has more than 25 years of experience in insurance brokerage, niche industry specialization, team leadership and business development. Conlon's previous positions include Industrial Risk & Insurance Services, HUB International and Lockton Cos. Fournier Group is an independent insurance agency.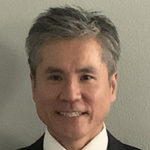 Coface North America has named Paul Chun Western region vice president and general manager of sales. Chun was previously vice president of sales for Euler Hermes. He held sales positions at Nestle Waters North America, and The Pepsi Bottling Co. before Euler Hermes. Princeton, N.J.-based Coface is a credit insurance and business information services provider.
Was this article valuable?
Here are more articles you may enjoy.
From This Issue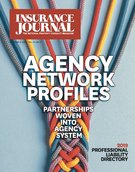 Agency Partnerships (Aggregators, Clusters & Networks); Professional Liability Directory; Market: Residential Contractors