National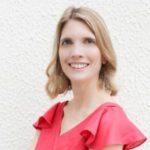 AXA XL Risk Consulting has appointed Sheri Wilbanks as its global Casualty & Environmental Lines of Business manager. Wilbanks will be responsible for building a global casualty and environmental risk consulting practice to provide risk management services for clients and AXA XL's underwriting teams. A chemical engineer by training, Wilbanks' insurance career includes tenure with AIG for 15 years, most recently serving as global innovation lead for AIG's Client Risk Solutions division. Prior to that, she served as Casualty and Financial Lines regional risk consulting manager for AIG Asia. To her new role at AXA XL, she also brings experience with Procter & Gamble, where she began her career as a research and development engineer. She will be based in New York and report to Corinne Vitrac, chief executive of AXA XL Risk Consulting.
East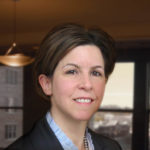 EPIC Insurance Brokers and Consultants has named Kelly Geary as National Executive Risk & Cyber Practice leader. Geary and her team bring expertise in cyber and executive risk to EPIC and its clients. Geary has spent the past 20 years focused on cyber and executive risk solutions for organizations. In her role as practice leader, she will lead and direct all cyber and executive risk initiatives across the organization. Geary will also focus on privacy related legal and regulatory changes impacting the organization and provide support in risk management counseling and claims advocacy as part of the Lemme Group, a division of EPIC.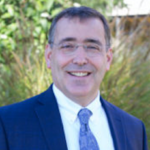 Saxe Doernberger & Vita P.C. (SDV) has hired Associate Brian J. Clifford to its Northeast office. Clifford has almost a decade of experience in litigation, including insurance coverage, from depositions and discovery through mediations, trials and appeals. He has represented clients on a range of matters, from advising on general liability and excess policies to defending health care providers in medical malpractice actions and trying cases involving complex constitutional and statutory issues. SDV is headquartered in Trumbull, Conn.
Southeast

McGriff, Seibels & Williams has made two hires to its Financial Services Division in Atlanta. Lisa Frist has been added as a claims account executive. Frist joins McGriff with more than eight years of legal experience. Prior to joining McGriff, she served as a litigation and trial practice attorney with the Atlanta office of the international law firm Alston & Bird LLP. Frist will use her experience to advocate for and assist McGriff's clients in achieving recoveries available through the performance of their insurance contracts, as well as provide advice and insight to clients regarding coverage and claim issues that arise.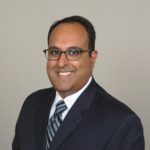 McGriff, Seibels & Williams also named Vic Gupta as a senior vice president and marketing account executive in its Financial Services Division. Gupta joins McGriff with 22 years of experience in the insurance industry. Prior to joining McGriff, he served for approximately 14 years – most recently as a vice president – with USI Insurance Services and its predecessor, Wells Fargo Insurance Services. Prior to his brokerage experience, Gupta held various underwriting positions with Chubb and Travelers.
Alliant has added Atlanta-based Allen Madden to its Southeast property and casualty team as vice president. Madden will provide integrated risk and insurance products to clients throughout the region. Madden joins Alliant with more than two decades of experience in commercial insurance and financial services. He also has targeted experience managing the risks of the financial sector. Prior to joining Alliant, Madden was senior vce president with a national insurance brokerage and consulting firm.
Beecher Carlson Insurance Services LLC has appointed Brad Darr as Client Solutions leader, based in Atlanta. In this role, Darr will report directly to Beecher Carlson CEO Joe Siech. As Client Solutions leader, Darr will work to add connectivity throughout the organization. By working with the different product and industry groups within Beecher Carlson, he will facilitate increasing efficiencies and areas for new product development and innovation. Siech said Darr will guide Beecher Carlson's efforts to increase collaboration throughout the organization and within Brown & Brown, of which Beecher Carlson is a wholly-owned subsidiary.
South Central
Stonetrust Commercial Insurance Co., based in Baton Rouge, La., hired Brandon Lege as director of Loss Prevention and John Moore as a production underwriter. Lege was formerly the safety and training manager for Texas Petroleum Investment Co. in Lafayette and has more than 20 years of safety and loss prevention experience. Lege will have responsibility for providing risk management and safety services to all Stonetrust policyholders in eight states including Louisiana, Mississippi, Texas, Oklahoma, Arkansas, Nebraska, Missouri and Tennessee. Moore will work with agents in Stonetrust's Mississippi and Tennessee region. He was formerly a production underwriter with AmFed.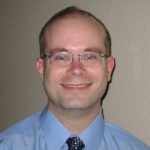 Wholesale insurance broker Midlands Management Corp. has appointed Michael Robbins to a brokerage position in Dallas. Robbins will be responsible for the solicitation of new and renewal commercial business for large and complex accounts. Robbins brings more than 10 years of experience, including technical underwriting expertise, relationships in the industry and a number of years as a commercial producer for a retail agency.
Covington, Louisiana-based Fidelis Group Holdings LLC (FGH) has created a new senior management structure for the company and its subsidiaries, Continental Underwriters Ltd. (CU), Fidelis Marine Underwriters LLC (FM) and Fidelis Claims Service LLC (FCS). Under the new structure, H. Elder Brown Jr. has been named chairman of Fidelis Group. He previously served as president and CEO of Fidelis Group and Fidelis Marine and chairman of Continental Underwriters. Elder Brown III has been named CEO of Fidelis Group. Previously, he served as vice president of Fidelis Group and its subsidiaries, Fidelis Marine and Continental Underwriters. Baldwin Brown has been named chief underwriting officer of Fidelis Marine. He previously served as executive vice president. Teddy B. Boone has been named chief administrative officer of Continental Underwriters. Previously, he served as president and CEO. The changes come as Fidelis Group marks its 50th year in business.
Midwest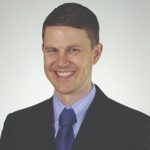 SECURA Insurance in Neenah, Wisc., promoted Todd Thiel to vice president and chief information officer and Tim Heyroth to vice president and chief sales officer. Thiel joined SECURA in 2015 as vice president of Information Technology. He has more than 22 years combined IT and corporate strategy experience in the insurance industry and other fields. Prior to SECURA, Thiel served as vice president of Information Technology and vice president of Application Development for Ameriprise Auto & Home Insurance. He also held management roles with Schreiber Foods and Kimberly-Clark. Heyroth joined SECURA in 1997 and has held roles in IT, agency automation, as a market manager in Missouri and Illinois, and as a sales director for Illinois, Indiana and Kentucky. Heyroth was promoted to vice president of Sales in April 2014. In this position, he is responsible for developing and implementing sales strategies for all lines of business.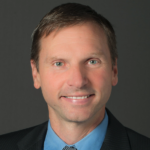 Bob Vetter has been appointed as vice president and branch manager in the Indiana branch of property and casualty insurer Erie Insurance. Vetter joined ERIE as a commercial underwriter in 1993, later becoming district sales manager in Indiana. He has served as a state commercial insurance manager since 2010, helping to grow commercial premium in the state of Indiana.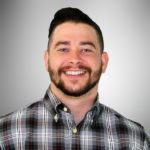 J.M. Wilson promoted Tim Frawley to senior property and casualty underwriter in the company's Arlington Heights, Ill., office. He is responsible for quoting new and renewal accounts for a variety of commercial property and casualty risks, as well as servicing accounts for independent insurance agents. Frawley joined J.M. Wilson in 2016 as an assistant property and casualty underwriter before being promoted to property and casualty underwriter in 2017.
West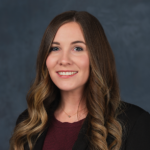 United Valley Insurance Services Inc. has named Genna Burnett as a marketing specialist. United Valley has also named Nichole Alanis as a member relations specialist. Burnett assists members on marketing and placing workers' comp accounts with carriers. She previously worked as an underwriter at Employers Insurance, and prior to that, she was a bank teller. Alanis assists members and vendors with onboarding and trainings. Nichole previously worked as an underwriting support representative at Employers, where she spent the last three years. Prior to that she was a life agent.
Idaho Department of Insurance Director Dean L. Cameron has been voted vice president-elect of the National Association of Insurance Commissioners. Cameron served as Secretary-Treasurer of the NAIC for 2019. The NAIC is part of the state-based system of regulation.
Burns & Wilcox has named Michelle Clark as a managing director in Denver, Colo. Clark oversees day-to-day operations of the Denver team and leads the office's growth strategy. She has more than 25 years of experience in the insurance industry. She was most recently an executive vice president and broker for RT Specialty.
Was this article valuable?
Here are more articles you may enjoy.
From This Issue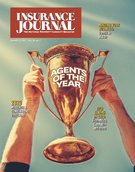 IJ's Agents of the Year; 2020 Agents & Brokers Meetings / Conventions Directory; Market: Employment Practices Liability