National
Global insurance broker Hub International reported that Michael Chapman has been named national director of Commercial Markets. Chapman will also retain his current role as president of the Hub South region.
As Hub's first-ever national director of Commercial Markets, Chapman will be responsible for claims best practices, product development, special projects, carrier management and mergers and acquisitions as they relate to the commercial middle market business segment in Hub's key specialty industries and emerging segments. He will work with Hub's specialty leaders, mergers and acquisitions team, marketing, IT and sales.
Chapman began his career as a highly-protected risk (HPR) field engineer with Kemper Insurance in 1986 in Boston. In 1991, he moved to Fireman's Fund to help create the Fireman's Fund HPR department, and in 1995, became the Boston branch manager of Fireman's Fund.
In 1997, Chapman became the national branch marketing manager for Lexington Insurance Co. In 1998, he joined C.J. McCarthy Agency in Massachusetts, which was acquired by Hub in 2000.
He was the chief sales officer of Hub New England for 10 years before relocating to Charleston, South Carolina. Chapman also serves on Hub's executive management team, as well as being a member of the Steering and Operations committees.
Marc Cohen, Hub president and CEO, noted that the commercial middle market makes up approximately 45% of HUB's total revenues.
---
East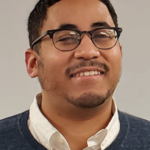 USG Insurance Services Inc., a national wholesaler and managing general agency (MGA), has hired Edwin Tejada as a producer/broker for commercial lines in the Philadelphia, Pennsylvania, branch.
Tejada joins the USG team with eight years of experience in the insurance industry, most recently with Bass Underwriters in Jersey City, New Jersey.
As a producer/broker for commercial lines at USG, Tejada will focus on building his book of business, developing agency relationships and expanding USG's East coast footprint.
This move is the most recent change that USG has implemented in its plan to expand operations nationwide and continue to provide solutions for the risk management industry.
Berkley Service Professionals, a division of Berkley company Berkley Alliance Managers, has named Tom Rea as executive vice president. Rea is a licensed insurance agent and surplus lines broker in the state of Connecticut.
In this role, he is responsible for overseeing the organization's operations, strategic direction and business development efforts.
Rea joined Berkley Service Professionals with more than 20 years of experience, predominantly in the specialty professional liability insurance industry. During this time, he held numerous senior management and underwriting positions, while building a diversified portfolio of miscellaneous professional liability insurance products and teams.
Berkley Service Professionals specializes in comprehensive professional liability insurance for licensed non-medical professionals and complex miscellaneous service exposures.
---
Southeast
Sedgwick, a global provider of technology-enabled risk, benefits and integrated business solutions headquartered in Tennessee, has appointed Adam R. Fisher to a new company role as chief data officer.
Fisher will lead Sedgwick's efforts to utilize claims data to optimize its offerings, serve customers and develop new products for the market.
Fisher has 20 years of experience in data science and strategy and will work to accelerate Sedgwick's capabilities in advanced analytics, decision optimization and artificial intelligence across all of the company's global lines of business. Fisher worked at Sedgwick early in his career, focusing on client data analytics and benchmarking.
According to Jim Ryan, Sedgwick chief operating officer for the Americas, Fisher will help the company to extend its analytics and data science capabilities across all lines of business, leverage practices and technology platforms, as well as forge new industry partnerships.
Sedgwick offers resources to clients in the casualty, property, marine, benefits and other lines.
Insurance Agency RMC Group, headquartered in Bonita Springs, Florida, has added Michael Rindenau as director of marketing for the property/casualty division.
In this role, Rindenau will be responsible for the overall management of RMC's property/casualty division, including developing underwriting relationships with carriers. He will also contribute to RMC's Captive and Health operations.
Ridenau formerly worked as senior vice president with Insurance Office of America and has 30 years of service in the industry.
RMC Group focuses on risk management, insurance and employee benefits with offices in Florida, Arizona, Connecticut, Georgia, Illinois and London.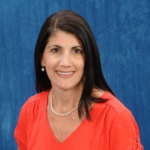 Atlanta-based INSUREtrust has added Tara Burke as an account manager.
Before joining INSUREtrust, Burke worked as a risk management consultant at USI, focusing on small to mid-sized businesses. Her tasks included developing new client relationships, reviewing client liability exposures and developing insurance programs to mitigate any potential asset risk exposures. Burke also owned and operated a Farmers Insurance Agency for three and a half years before focusing on commercial insurance coverage.
INSUREtrust, located in the Atlanta metro area, is a national insurance wholesaler focused on insurance for emerging risks generated using the internet, such as privacy and security breaches.
---
South Central
Jessica Barta has been reappointed as Texas' Injured Employee Public Counsel, a role in which she has served since October 2014. Her current term would expire on Feb. 1 2023.
The Public Counsel helps injured employees in the workers' compensation system, oversees the ombudsman program and advocates on behalf of injured employees.
Barta previously served at the Texas Department of Insurance (TDI) as the workers' compensation legislative liaison and then assistant director of Government Relations.
Prior to her service in state government, Barta was general counsel for Great American Financial Resources Inc.
XPT Partners, a national specialty insurance distribution company, has added excess transportation expert Alex Robles as vice president and senior broker in its Plano, Texas, office.
Robles will concentrate on excess transportation brokerage while also contributing to XPT's National Transportation Practice Group.
With more than 10 years of concentrated excess transportation experience, Robles began his insurance career working on a large excess transportation team.
His most recent position was as a casualty broker focused on the primary side of the business.
---
Midwest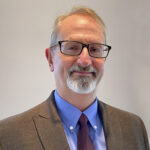 Cincinnati, Ohio-based American Financial Group Inc. promoted Robert (Bob) A. Dee to assistant vice president and controller.
Dee joined AFG in 1985 and has held positions of increasing responsibility within the finance and accounting areas during his more than 35 years with the company.
In his new role, Dee will be responsible for oversight of accounting policies and procedures in compliance with generally accepted accounting principles and other applicable regulations and financial reporting to the Securities and Exchange Commission.
MJ Insurance hired Holden Crossland as employee benefits consultant, Branden Bushelle as database analyst and Matthew Young as risk transfer specialist at the independent agency's Indianapolis headquarters.
Crossland most recently served as a sales consultant for Paychex Inc., where he promoted the Paychex software platform and consulted with existing clients to upgrade services and total contract value.
Bushelle previously served at Zotec Partners as an integration engineer. In this role, he provided clients with personal support and analysis to resolve any issues during and after the implementation process.
Young previously worked at Origin Specialty Underwriters as an underwriter, where he was responsible for managing a large book of business and fostering agent relationships.
MJ Insurance has offices in Indianapolis and Phoenix.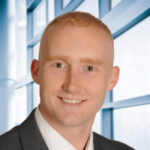 Pinnacle Actuarial Resources Inc., a Bloomington, Illinois-based actuarial consulting firm, has named Aaron Hillebrandt as a principal and consulting actuary.
Hillebrandt joined Pinnacle in 2013 and has been in the property/casualty insurance industry since 2007. He currently serves as director and consulting actuary and as a member of Pinnacle's executive team, leading the firm's marketing function.
---
West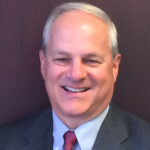 The Liberty Company Insurance Brokers has named Jim Darling as an executive board member.
Darling has 40 years of property/casualty experience. Among his senior executive roles during his career, he served as a regional executive officer for Chubb's Pacific region.
The Liberty Company Insurance Brokers has also added Mark Ruggles. Ruggles will be based in Northern California.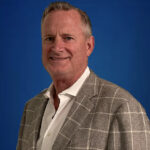 He has more than 30 years in the industry with past stops at Brown & Brown, McGriff, and most recently, DSS.
Monterey, California-based Capital Insurance Group has promoted Scott Cummins to assistant vice president in personal lines and Pauleen Hepner to regional field executive.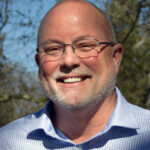 Cummins will oversee personal lines underwriting, product and processing, as well as client services for all states of operation. He will continue to report and work out of the Roseville, California, office.
Hepner steps into the position that is being vacated by Cummins with responsibilities over Northern California's results in commercial, agricultural and personal lines. She will continue to report and work out of the Fresno, California, office.
Cummins joined CIG in 2016 and has held the role of regional field executive for the Northern California region, where he oversaw production and profitability for personal, commercial and agricultural lines. Prior to CIG, he spent eight years with QBE as a branch leader and personal lines leader.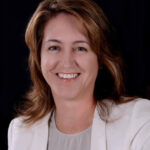 Hepner joined CIG in 2014 and has held the role of regional underwriting manager for the Northern California region. She was previously an underwriting manager at QBE.
CIG is a regional property/casualty insurer that offers agriculture, commercial and personal coverage.
Was this article valuable?
Here are more articles you may enjoy.
From This Issue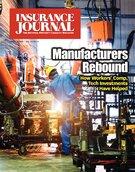 Manufacturing; Markets: Restaurants & Bars, Boats & Marinas; Corporate Profiles — Spring Edition