National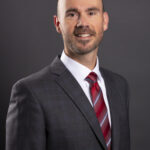 Great American Insurance Group announced that Brian D. DeSoto has been promoted to divisional president of its Great American Risk Solutions Division.
DeSoto began his career in law, specializing in bankruptcy and commercial litigation, prior to joining Great American's Corporate Claims Division in 2008. In 2010, he joined the Specialty E&S Division, now known as Great American Risk Solutions, with responsibility for Claims Operations.
In 2014, DeSoto assumed the role of divisional senior vice president overseeing Underwriting, Operations and Accounting as well as other divisional functions.
---
East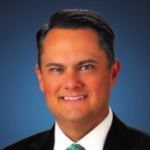 Towne Financial Services Group (TFSG) has promoted Brian K. Skinner to president and CEO, effective May 1, 2021. TFSG contains all the non-bank divisions of TowneBank, including mortgage, insurance, realty and wealth management.
Currently, Skinner serves as chief banking officer of the company with the leaders of the many non-bank lines of business also reporting directly to him. As president and CEO of TFSG, Skinner will be able to devote his full attention to these businesses. Skinner will report directly to the CEO of TowneBank and continue to serve on its corporate management team.
Founded in 1999, TowneBank offers a full range of banking and other financial services. The bank operates more than 40 banking offices throughout Hampton Roads and Central Virginia, as well as Northeastern and Central North Carolina.
---
Southeast
Lamb Insurance Services (Lamb) has appointed Doug Penley as the director of sales. Penley is responsible for all aspects of sales and distribution strategies and leading a team of client executives in the Carolinas, which is an expansion market for Lamb.
Josh Lamberg, CEO of Lamb Insurance Services, said Penley's more than 20 years of experience in sales and claims leadership will help the company bring its insurance products and services to more nonprofit and social service organizations in Southern states. Penley most recently served on the executive board of the Triangle American Red Cross.
Lamb Insurance Services is headquartered in New York, New York, with offices in or near major cities around the country. Lamb's focus is serving the nonprofit and social service organizations.
---
South Central
Global Special Risks LLC (GSR), a Houston-based upstream energy risk-focused managing general underwriter and a part of RSG Underwriting Managers, has named a new team of directors.
Helen Tarr, previously GSR's senior vice president and Operators Extra Expense (OEE) underwriting manager, is now director of GSR. Connie Garrett, Justin Jenkins and Jeremy Fyhn have each been named associate directors.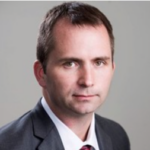 San Francisco-based insurance broker and consulting firm Woodruff Sawyer added Jon Janes to its Management Liability team as a vice president. He is based in Austin, Texas.
Janes specializes in directors and officers risk for public and private companies across all industries. He began his career in the legal field, then expanded to the insurance industry. Janes has more than 15 years of experience at insurance brokerage firms.
AMERISAFE Inc., a DeRidder, Louisiana-based specialty provider of workers' compensation insurance focused on high hazard industries, has appointed Mary Ellen Hamel as senior vice president of sales.
Hamel comes to AMERISAFE with more than 20 years of insurance and leadership experience, most recently serving as divisional president of the Republic Cos. In addition to progressively responsible sales roles at Republic, Hamel has prior experience as an independent insurance agent and working within a property/casualty wholesaler.
AMERISAFE is focused on small to mid-sized employers engaged in hazardous industries, principally construction, trucking, logging and lumber, manufacturing and agriculture. AMERISAFE actively markets workers' compensation insurance in 27 states.
---
Midwest
Cedar Rapids, Iowa-based UFG Insurance promoted Matt Albertson to senior director of strategic partnerships. Albertson previously served as senior marketing manager.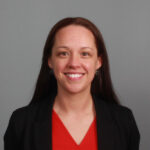 UFG Insurance also promoted Christine Starr to marketing manager of its Cedar Rapids, Iowa, branch. Starr previously served as senior marketing representative. UFG was founded in 1946 as United Fire & Casualty Company.
Omaha National Insurance Co., an Omaha, Nebraska-based workers' compensation and payroll services provider, promoted Nate Weides to vice president of applications and Greg Zimmerman to director of underwriting.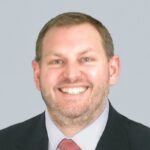 As vice president of applications, Weides is leading the development of an enterprise software application designed to perform all key functions including sales, underwriting, adjusting, policy management, medical management and outward-facing functionality. Weides joined Omaha National in 2016.
Zimmerman joined Omaha National in 2017 as an underwriting manager. He has nearly 18 years of experience in the workers' compensation industry. Zimmerman has been with the company's underwriting division since its inception and provides training and leadership to underwriters with a focus on deep risk assessment.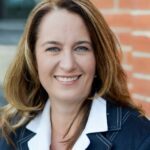 Oswald Companies in Cleveland, Ohio, appointed Deborah Cooper to the position of chief human resources officer.
Cooper joins the 128-year-old risk management and insurance brokerage firm as a member of the executive team and will be based at the firm's Cleveland headquarters. She assumes responsibility of human resources operations for Unison Risk Advisors, which includes oversight of all Oswald and RCM&D companies.
Cooper has more than 20 years of experience in the field. Most recently, she was senior vice president of operations and people for FRONTSTEPS, a Denver-based software development firm. Prior to FRONTSTEPS, she held senior leadership positions in operations and human resources at Colorado-based Dish Network Corporation within the company's In-Home Services division. Her previous professional experience includes leadership positions for technology, media and services companies.
Rockford Mutual Insurance Co. (RMIC) in Rockford, Illinois, promoted Aaron Powers to assistant controller.
Powers previously served as accounting manager and has been instrumental both in affecting positive change in the Financial Services Department and in creating process efficiencies throughout the enterprise, the company said.
Powers began his career in the banking industry and switched to insurance accounting approximately 10 years ago. He joined RMIC in 2016 as a senior accountant.
---
West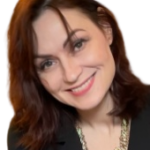 M.J. Hall & Company of Alaska has named Jessica Barker to vice president and general manager.
She spent five years as a broker and has 26 years of industry experience.
Topa Insurance Co. has named Paul Torio as director of technology. Torio is responsible for developing and delivering solutions across Topa's technology infrastructure in support of business goals. He has worked at Topa for more than 15 years.
Most recently, he led and delivered a technology foundation transformation in the areas of integration, rating and document generation. His previous titles include senior software engineer and solution architect.
Topa Insurance Co. is the largest of the subsidiaries of Topa Insurance Group, an insurance holding company based in Calabasas, California and provides insurance products through the wholesale markets.
Was this article valuable?
Here are more articles you may enjoy.
From This Issue
Programs Directory, Volume I; Markets: Public Entities & Schools; Special Supplement: The Florida Issue