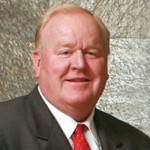 Maryland's IWIF Workers' Compensation Insurance has named a new slate of officers for its board.
Leonard Schuler Jr. will serve as chairman, Lewis C. Powell as vice chairman, Rocky V. Gonzalez as secretary and Joseph M. Coale will serve as treasurer.
The other board members are Patricia McHugh Lambert, immediate past chair; Charles Dankmeyer; Paul V. Gill Sr. and Kenneth Nwafor.
Currently, one member position is vacant.
IWIF, the state's largest workers' comp insurer, is headed by a nine-member board appointed by the Governor for a maximum of two, five-year terms.
Was this article valuable?
Here are more articles you may enjoy.