St. Petersburg, Fla.-based LIG Marine Managers is opening a new office in Philadelphia. The office will cover businesses from the states of Pennsylvania, New Jersey, Delaware, Maryland, Virginia and West Virginia.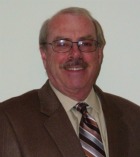 The office will be headed by Richard Zolty, who joined LIG in November 2011. He brings a wealth of experience in longshore and workers compensation. Zolty has 40 years of underwriting experience in workers compensation and longshore insurance. He has held management positions with various insurance companies including ACE USA. He is a member of the board of director of the California Workers' Compensation Institute.
LIG Marine Managers has been offering commercial marine and longshore insurance to independent agencies throughout the country since 1989. It also offers the "Certified Marine Insurance Professional" training and designation program. LIG has additional offices in Florida, Texas, Ohio, California and London.
Was this article valuable?
Here are more articles you may enjoy.