Celent, a financial and insurance IT advisory services and research firm and a unit of Oliver Wyman, appointed insurance division leader Craig Weber as the new chief executive officer.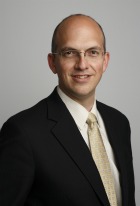 Weber replaces Mike Harding, who will stay as chairman at Celent. Harding, who is also a senior partner at Oliver Wyman, became Celent CEO in 2009, shortly after Oliver Wyman acquired Celent. Weber has been serving as senior vice president, with global responsibility for Celent's insurance division since 2007. In recent years, he led the team's expansion in North America, Europe, Asia, and Latin America. He joined the firm in 2002.
"Craig has been instrumental in building Celent's market-leading insurance practice, and will bring a wealth of financial services experience to his new role," says Harding.
Celent is focused on the application of information technology in the global financial services industry. Celent's analyst teams cover insurance, banking, and securities and investments.
Was this article valuable?
Here are more articles you may enjoy.