Maryland-based Avon-Dixon Agency appointed industry veteran Donna Sposa as chief operating officer and vice president.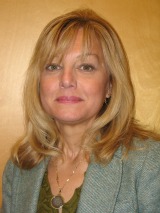 Sposa has an extensive background in the property/casualty insurance industry, most recently serving as territory manager with Selective Insurance. She held various positions at Selective and was promoted through her 16-year tenure from underwriter to corporate risk consultant, to senior agency management specialist and AMS supervisor, prior to becoming territory manager. Her responsibilities at Selective included market development and growth of a $20 million division comprised of Maryland and Delaware P/C agents. Sposa holds a Certified Insurance Counselor(CIC) designation.
Avon-Dixon is an independent, full service insurance agency operating continuously since 1850, offering personal, business, individual life and health insurance, and group employee benefits.
The agency has several locations in Maryland, in addition to their primary office in Easton, Md. Other locations include Freestate & Son in Centreville and Jack Martin & Associates Yacht Insurance in Annapolis. The Avon-Dixon Agency is a member company of Shore Bancshares Inc., a $1.2 billion-asset financial holding company headquartered in Easton, Md.
Was this article valuable?
Here are more articles you may enjoy.